Yogurt Chia Breakfast Pudding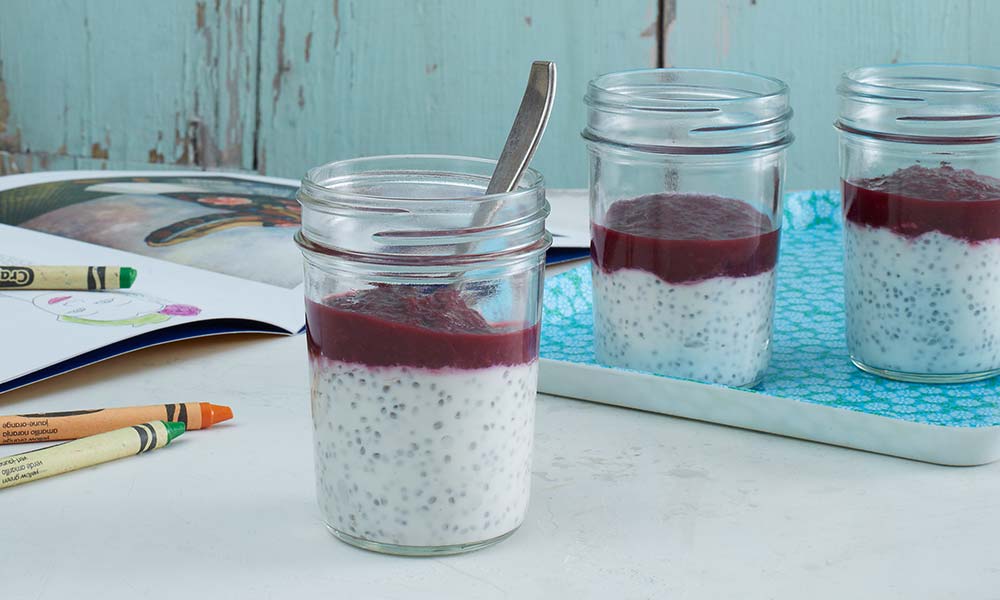 This pudding, which I usually make for breakfast, isn't quite sweet enough to make a satisfying dessert, but with honey or maple syrup plus vanilla, it feels like a treat in the morning.
And packed with protein from Greek yogurt and chia seeds, which help give this a thick, pudding-like consistency, it's healthy too.
____________________
RELATED: Make-Ahead Breakfasts for Back-to-School 

____________________
If you like fruity yogurt, top this pudding with a few spoonfuls of fruit jam or thawed frozen berries (plain or pulsed in a blender) for a lower-sugar option. You can also thin the pudding by adding extra milk and freeze it into popsicles in the summertime.
Ingredients
¾ cup (6 ounces) plain Greek-style yogurt
¼ cup milk of choice (I love using a combo of almond and coconut like in my Get Up and Go Smoothie)
2 tablespoons chia seeds
1 tablespoon honey or pure maple syrup, plus more to taste
½ teaspoon pure vanilla extract
1
Place all of the ingredients in a medium size bowl and whisk until the honey has dissolved and the chia seeds, which tend to clump, are evenly distributed.
2
Cover and place in the refrigerator until the mixture takes on a pudding consistency, at least 3 hours and up to overnight. Serve or store in an airtight container in the refrigerator for up to 3 days.