Spiced Chickpea Soup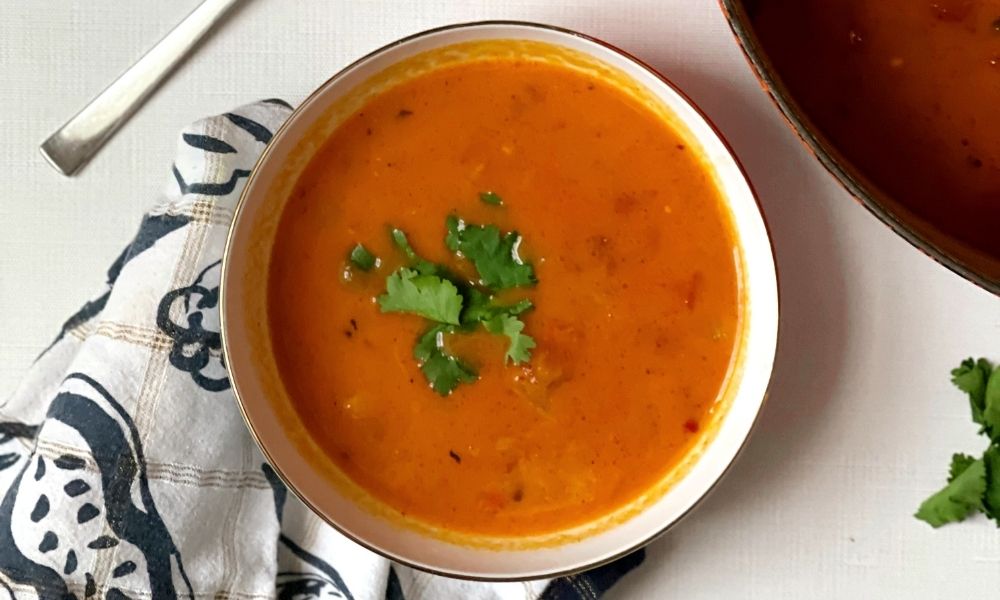 It's amazing how much flavor this Spiced Chickpea Soup packs given how few ingredients it contains and quickly it comes together.
Paired with salad and crusty bread, this soup makes a satisfying weeknight meal or cozy Sunday dinner.
This recipe is from a long-time friend's back-in-the-day cookbook, The Ultimate Blender Cookbook: Fast, Healthy Recipes for Every Meal. It's been years since I've made this soup, but I remembered it (fondly), recalling that it was in heavy rotation for at least a year. One taste again, and I remember why.
This soup is dead easy and so delicious.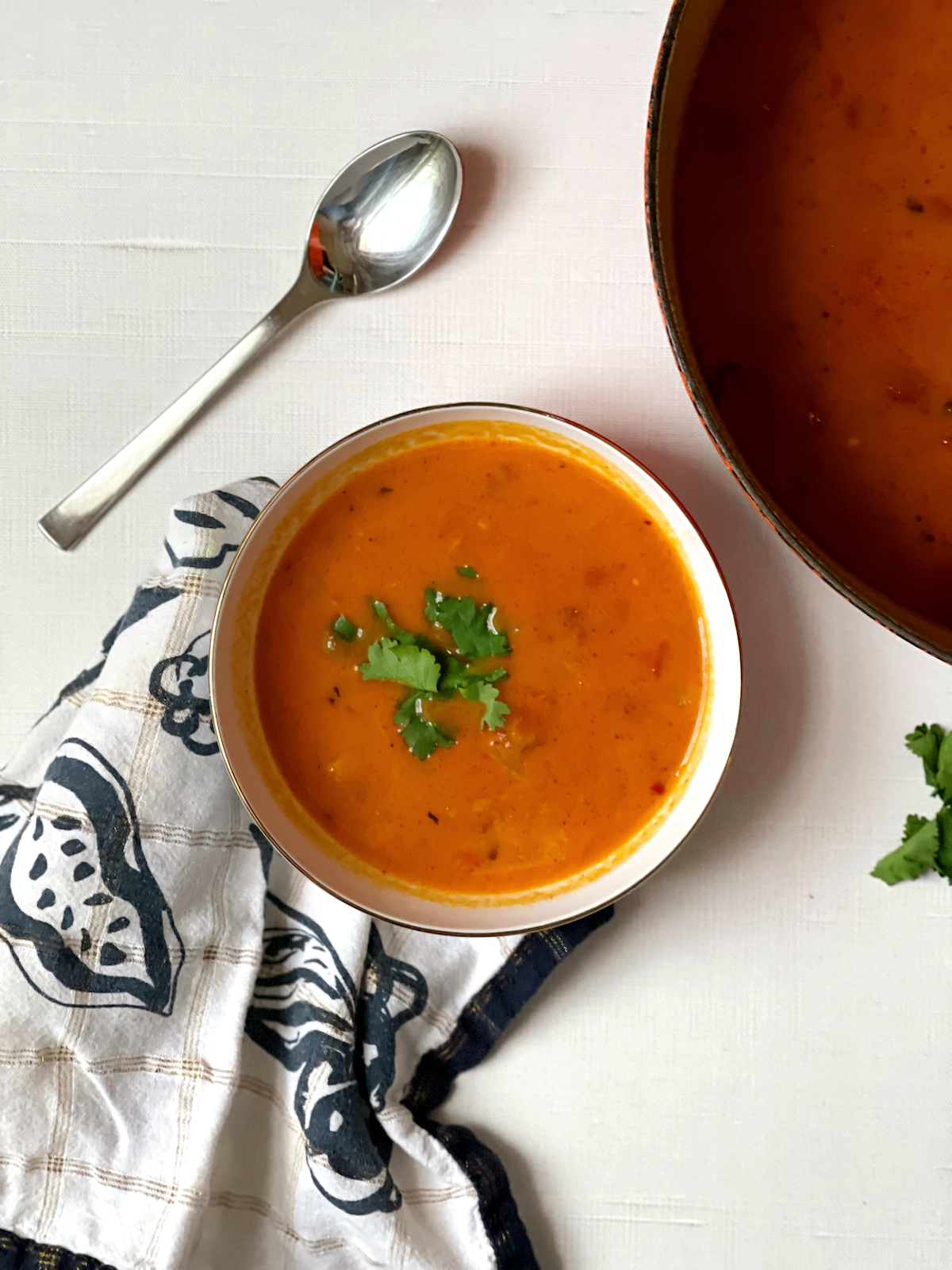 I wouldn't expect anything less from my friend, a long time recipe developer, talented cook, and discerning eater. And, honestly, though single focus cookbooks can sometimes seem gimmicky, I promise that The Ultimate Blender Cookbook is not. The blender is less of a hook and more of a method for prepping easy, delicious meals.
Even if you're not sold on the whole book, do yourself a favor and try this smoky, tangy, satisfying soup. It's a perfect family recipe: delicious, easy for all eaters, and quick cooking.
Don't worry about this soup being spicy for little ones, picky eaters, or the spicy averse. This soup is wonderfully vibrant without any heat.
If sharing with a very beginner eater, pull their portion from the blender before adding the blended half of the soup back to the pot. Otherwise, if your little is already safely managing whole chickpeas, ladle their portion straight from the pot.
Ingredients
3 tablespoons extra-virgin olive oil
2 cloves garlic, finely diced
1 large onion, peeled and cut into medium dice
2 teaspoons smoked paprika
1 teaspoon ground cumin
1/2 teaspoon turmeric
1/2 teaspoon kosher salt
1 (28-ounce) can diced fire-roasted tomatoes, such as Muir Glen
2 (15-ounce) cans chickpeas, rinsed and drained
4 cups chicken broth
Salt and freshly ground pepper to taste
1/4 cup flat-leaf parsley, finely chopped, for garnish (Note: we loved this with cilantro instead)
Lemon zest, for garnish
1
Heat the oil over medium heat in a large soup pot or Dutch oven. Saute the garlic and onion for 8 to 10 minutes or until softened. Add the spices and seasonings and sauté for another 2 minutes.
2
Add the tomatoes, chickpeas, and broth. Simmer for 5 minutes.
3
Using a ladel, spoon half the soup into the bender jar and process for 45 seconds on medium. Pour the pureed soup back into the pot and stir together. Add salt and pepper to taste. Heat through and serve with chopped parsley and lemon zest for garnish.