One-Bowl Cinnamon-Sugar Baked Apple Donuts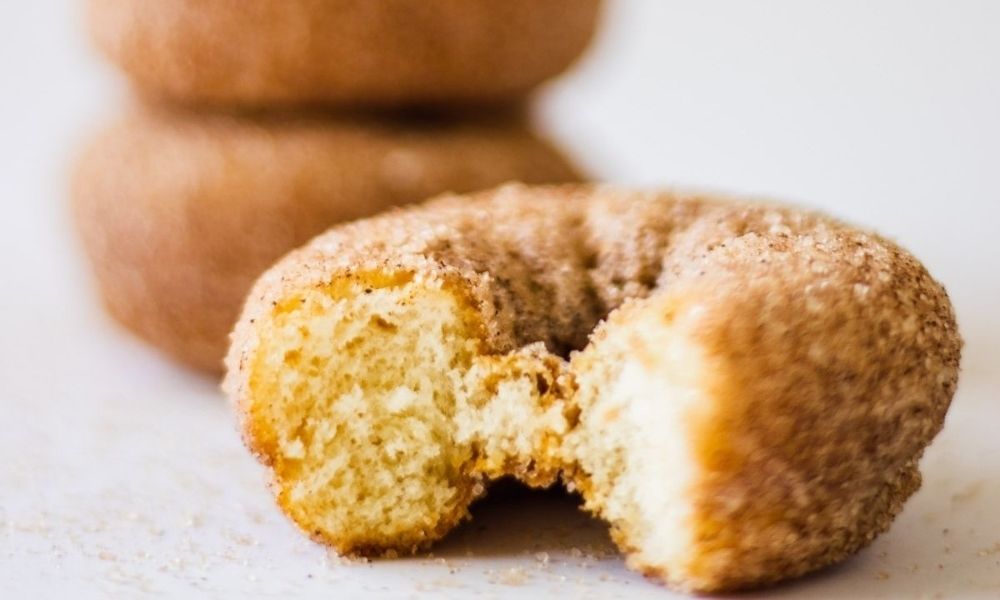 I recently tried a delicious, but fussy apple cider donut loaf. Though I enjoyed every bite, it made me realize how much I love this recipe — even more.
Besides dirtying too many bowls for my taste, the donut loaf is soaked in an apple cider reduction, which lends a lovely sweet apple flavor. But truth be told, I prefer the flavor of warm spices.
These are not fussy donuts. You whip them up with basic pantry ingredients in two bowls using only a whisk. Baking doesn't get more simple than that. And the donut is not just dusted with cinnamon-sugar, but made with a batter spiked with cinnamon, nutmeg, and cloves. In fact, these donuts are a tasty treat even without the cinnamon-sugar coating; perfect for toddlers!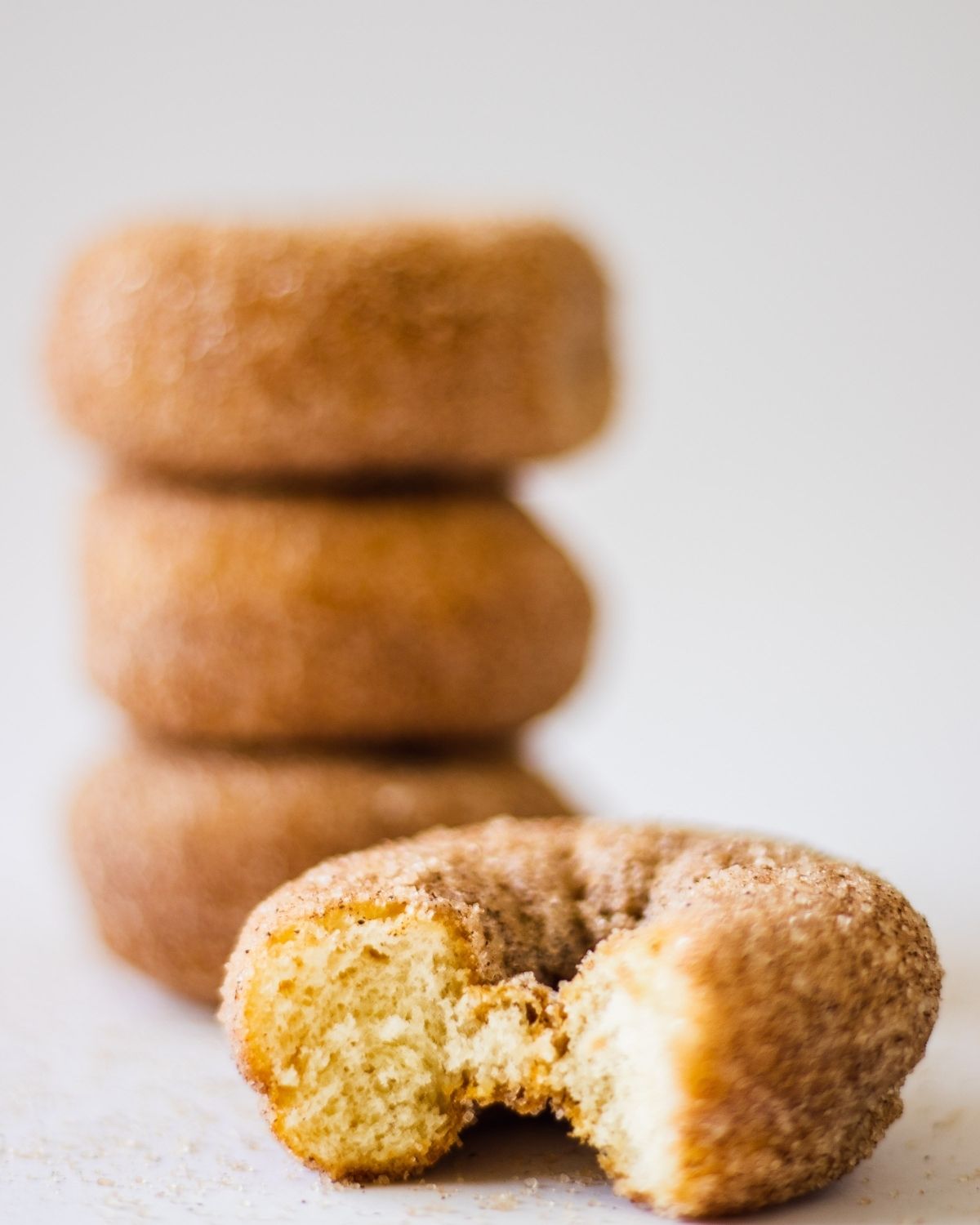 The only catch — if you can call it that — is that you need a donut pan. If you don't have one or are not into spending money on one, you can turn this batter into muffins. You'll have to extend the baking time: I'm guessing here, but you're likely looking at a 20-25 minute bake time. Start checking the muffins at 20 minutes and bake until a toothpick inserted into the center comes out clean.
Skip the bowls. Skip the reduction. Skip the fuss. However you make these, just do it.
NOTE:
To keep these a bit lighter, I use a thin coating of apple sauce to help the cinnamon-sugar stick to the donuts. It's not a perfect substitute for butter — cinnamon-sugar may glob up here or there — but it works! In fact, it even adds a little fresh apple flavor. If you're looking for something more traditional and want to go all out, use butter instead. Directions for both are included.
One-Bowl Cinnamon-Sugar Baked Apple Donuts
For the donuts:
Cooking spray, for greasing pan
3/4 cup sugar
2 eggs
3/4 cup vegetable oil
1 1/2 cups all-purpose flour
1 1/2 teaspoon baking powder
3/4 teaspoon ground cinnamon
3/4 teaspoon freshly grated nutmeg (you can substitute 1/2 teaspoon pre-ground nutmeg)
3/4 teaspoon salt
1/4 teaspoon ground cloves
3/4 cup peeled, grated apple
For the cinnamon-sugar coating:
3/4 cup sugar
1 1/2 teaspoons ground cinnamon
Apple sauce, for coating (you can substitute 6-8 tablespoons unsalted butter, melted)
1
Preheat oven to 350 degrees. Coat a non-stick donut pan with cooking spray; set aside. In a small, separate bowl, whisk together sugar and eggs until well combined. Slowly whisk in the oil until it is also well combined.
2
Add the flour, baking powder, cinnamon, nutmeg, salt, and cloves to the bowl with the wet ingredients. Whisk to combine well.
3
Add apple, along with any juice that's accumulated, to the batter and using a silicone spatula, mix until thoroughly incorporated. Spoon batter into prepped donut pan, filling each well about 3/4 full. Bake for 15 minutes. Remove from oven and allow to cool in pan for at least 2 minutes before inverting the donuts onto a wire rack to cool completely.
4
While the donuts cool, combine the sugar and cinnamon for the coating in a wide shallow bowl. Once they have finished cooling, use a pastry brush to cover the donuts with a thin layer of apple sauce or melted butter. Dip the donut in cinnamon sugar until completely covered. Allow to "dry" on wire rack before serving.