Green and White Chicken Chili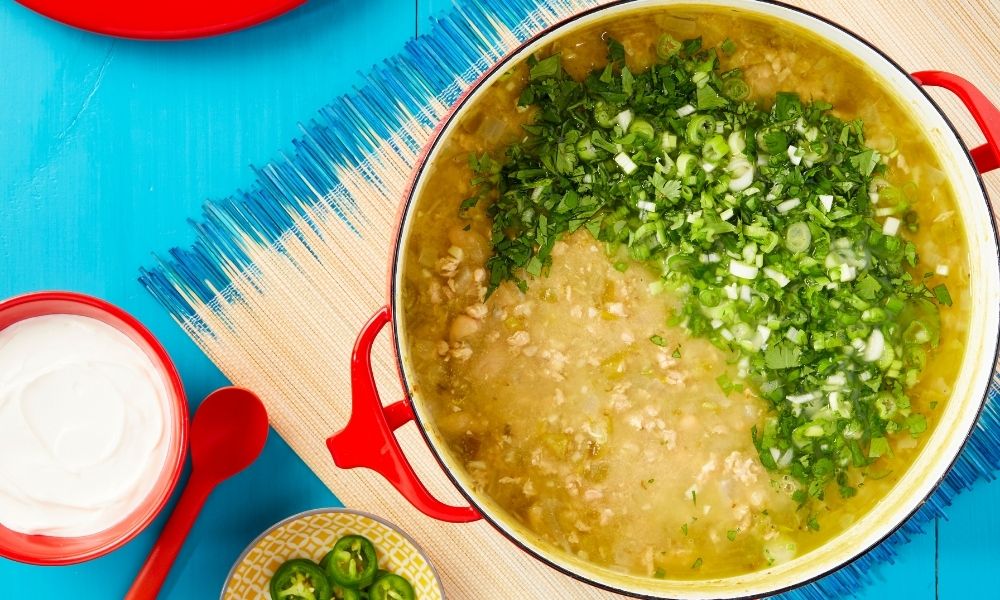 This Green and White Chicken Chili is an everyday chili recipe that has the bold flavor of a slow-cooked version, and then some.
When I first started making chili, I followed the most elaborate recipes I could find and experimented with long lists of spices, peppers, beers — you name it. But the more I developed an understanding of what makes a great chili (and the busier life got), the more I realized I could eke out great flavor from a short, simple list of ingredients. This everyday version, with green chilis and white beans, is a perfect example.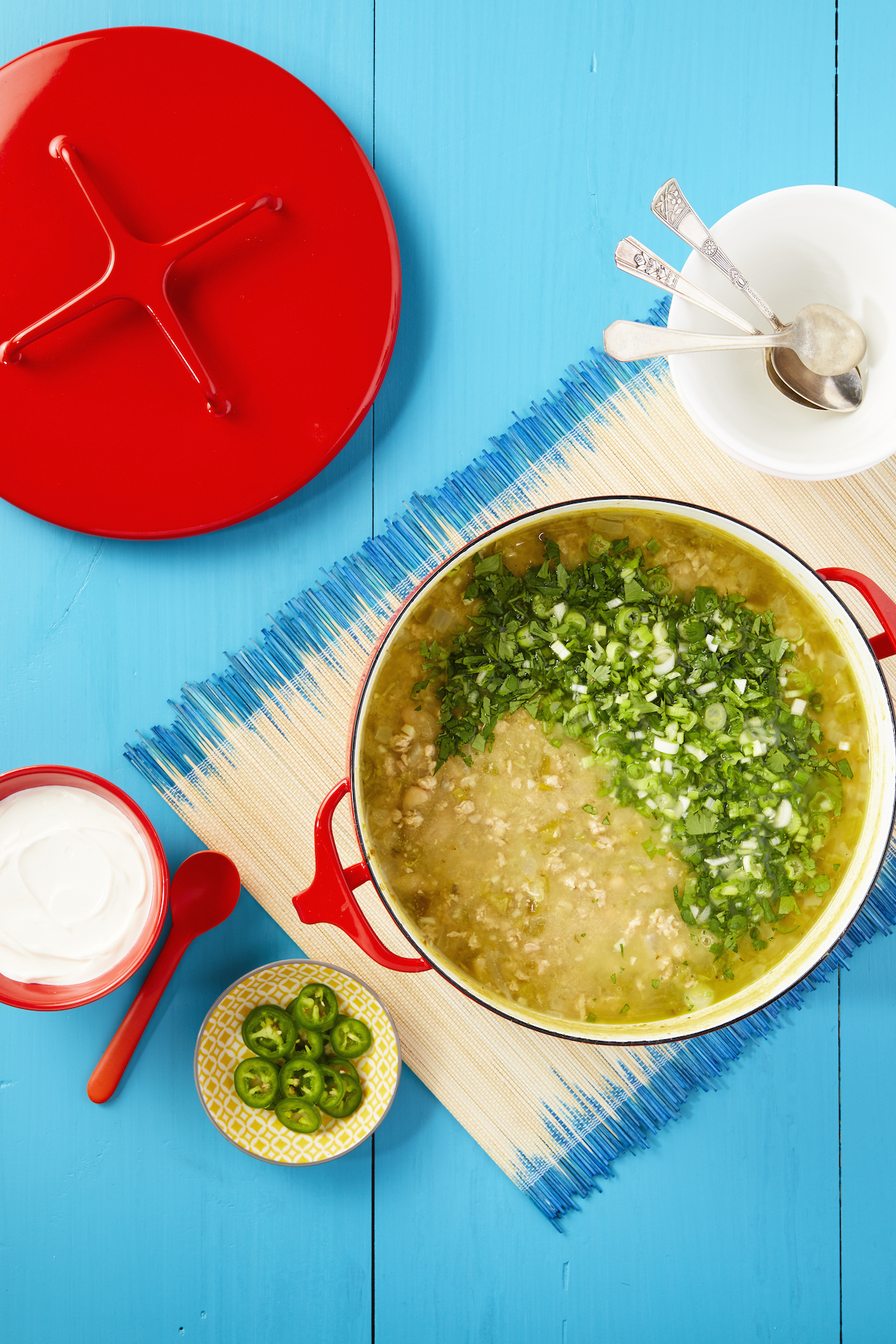 Green and White Chicken Chili
Ingredients
2 tablespoons neutral oil, such as grapeseed
1 large onion, chopped
5 garlic cloves, finely minced or grated
3 (4 1/2-ounce) cans green chiles, mild, medium, or spicy
2 fresh jalapeño chiles, chopped (seeded and deveined for mild)
1 tablespoon ground cumin
2 teaspoons dried oregano
2 teaspoons ground coriander
2 pounds ground chicken, preferably dark meat
4 cups chicken stock
3 (15-ounce) cans cannellini beans, drained and rinsed
5 scallions, washed, trimmed, and chopped
1/2 cup chopped fresh cilantro
1/4 cup lime juice (from about 2 juicy limes)
1 1/2 teaspoons salt
Favorite chili garnishes, such as grated cheddar, sour cream, thinly sliced fresh jalapeños
Tortilla chips, for serving (optional)
1
Heat the oil in a large pot set over medium heat. Add the onion and sauté until fragrant, 3 to 5 minutes. Add the garlic, canned chiles, and jalapeños, and continue cooking for 3 minutes, stirring to keep the vegetables from sticking to
the bottom of the pot. Add the cumin, oregano, and coriander. Cook for 1 minute longer, stirring all the while to keep spices from burning.
2
Add the chicken and cook for about 3 minutes, breaking up the meat all the while. Add approximately 3 cups of the stock and 2 cans of the beans. Stir and allow the chili to come up to a simmer.
In the meantime, add the remaining 1 cup stock and 1 can beans to a blender or to a bowl that can be used with an immersion blender and blend the two together. Once it becomes a smooth mixture, add it to the chili and stir well to incorporate.
3
Adjust the heat as necessary so that the chili can simmer to desired consistency, 30 to 40 minutes. Be sure to stir occasionally to keep the bottom from burning to the pot. Once done, remove chili from the heat and stir in the scallions, cilantro, lime juice, and salt. Allow to cool for a few minutes before tasting and adjusting seasoning as desired. Serve with favorite garnishes and tortilla chips, if desired.