The Portable Breakfast That Will Save You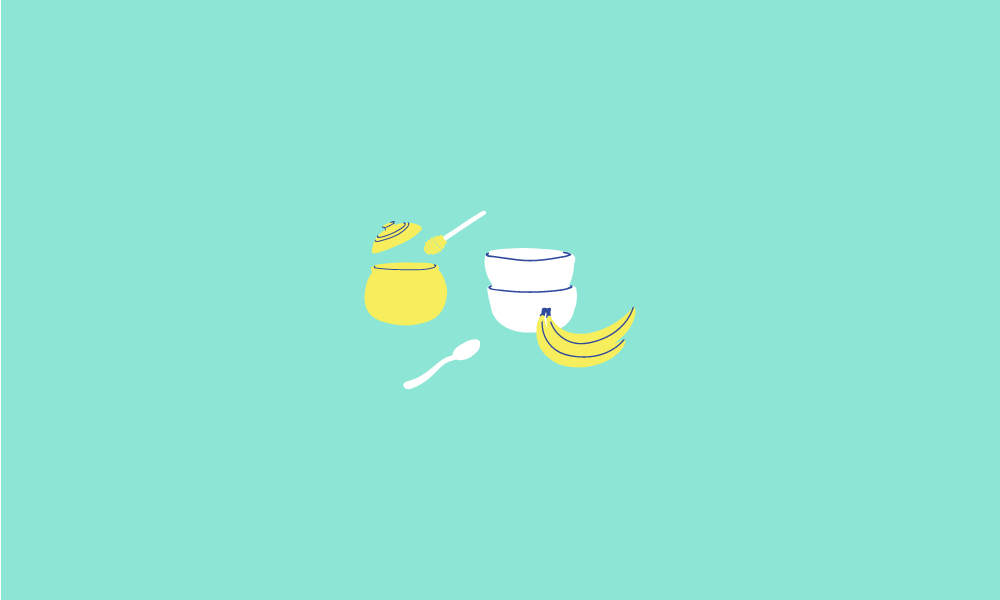 At some point, cereal had taken over my kids' mornings — and I was going to take them back.
Don't get me wrong. I love cereal. It has a place in our lives. Healthy cereals can serve as breakfast on days when we're in a big rush (or I need to sleep in), and the more indulgent ones can serve as snacks or dessert. But the kids had started whining about pretty much everything else we tried giving them at breakfast — and I was done with it.
Once I put a TAKE BREAKFAST BACK plan in motion it was clear that these baked oatmeal bites were my secret weapon. Who knew that would be the case given the complaints I'd get when I'd serve a bowl of oatmeal. (Kids are weird.)  
______________________________
RELATED: Make-Ahead Breakfasts for Back-to-School

______________________________
Either way, these perfectly portioned bites are a revelation. Maybe it's that they're portable? Or that they come served in muffin — I mean cupcake — liners? Whatever their magic, I love that all I have to do is dump, stir, bake, and store.
These days, I always make a double batch: A handful go into the fridge for the week and the rest go into the freezer for breakfasts (and the occasional breakfast-for-school-lunch) through the rest of the month.
These are tasty enough to make an after-school snack, too, and are a wonderful early finger food for toddlers and babies who are on a baby-led weaning program.
Cook's Notes
This recipe is endlessly adaptable. Stir in nuts, seeds, coconut, cranberries, wheat germ, spices, or even leftover roasted, mashed sweet potato! I use almond milk, which keeps this dairy-free, but use whatever milk you like.
If you're not concerned with keeping this recipe dairy- and/or egg-free and you don't have (or want to use) chia seeds, skip them and substitute a whisked egg.
To make these gluten-free, use gluten-free oats and be sure to skip gluten-ful add-ins like wheat germ.
Baked Oatmeal Bites
Makes 12 full size "muffins"
Ingredients
2½ cup rolled oats, you can substitute gluten-free oats
1 cup almond milk, you can substitute milk of choice
1 cup apple sauce
½ cup wheat germ (optional; skip if making gluten-free)
½ cup shredded, unsweetened coconut, plus more to top (optional)
2 tablespoons maple syrup
2 tablespoons melted and cooled coconut oil or neutral oil such as grapeseed
2 tablespoons chia seeds, you can substitute a whisked egg (see note in post)
½ teaspoon pure vanilla extract
¼ teaspoon salt
¼ teaspoon ground cinnamon (optional; if you love cinnamon, add up to ½ teaspoon total)
1
Preheat the oven to 350 degrees. Line a muffin pan with liners; set aside. Add all of the ingredients to a large bowl and mix using a wooden spoon or silicone spatula.
2
Scoop oatmeal "batter" into prepared muffin pan filling each well ¾ to the top. Sprinkle each "muffin" with coconut if desired. Bake for 25 minutes.
3
Allow oatmeal to cool to the touch before serving or to cool completely before wrapping for storage. These will last 3 to 5 days in the fridge and 3 months in the freezer. Thaw and then warm through in the microwave or oven before serving.