Roasted Apricot Crostini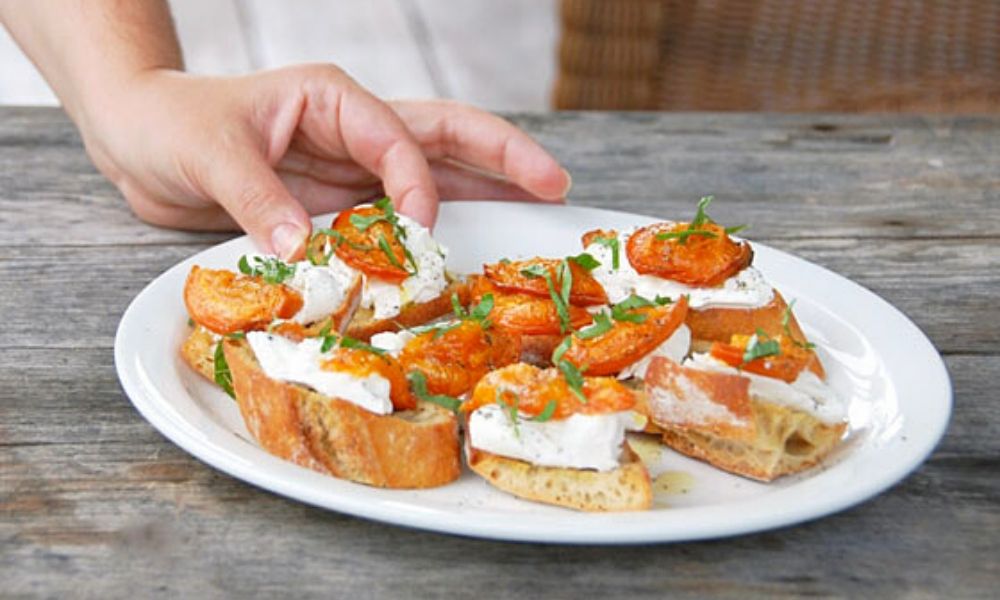 When you get your hands on apricots, buy extra and roast some to make these sweet and savory bites, which are summer eating perfection.
Like with most of my favorite summer dishes, these Roasted Apricot Crostini are easy to make without a formal recipe. Because less time cooking and more time relaxing — with delicious bites nearby.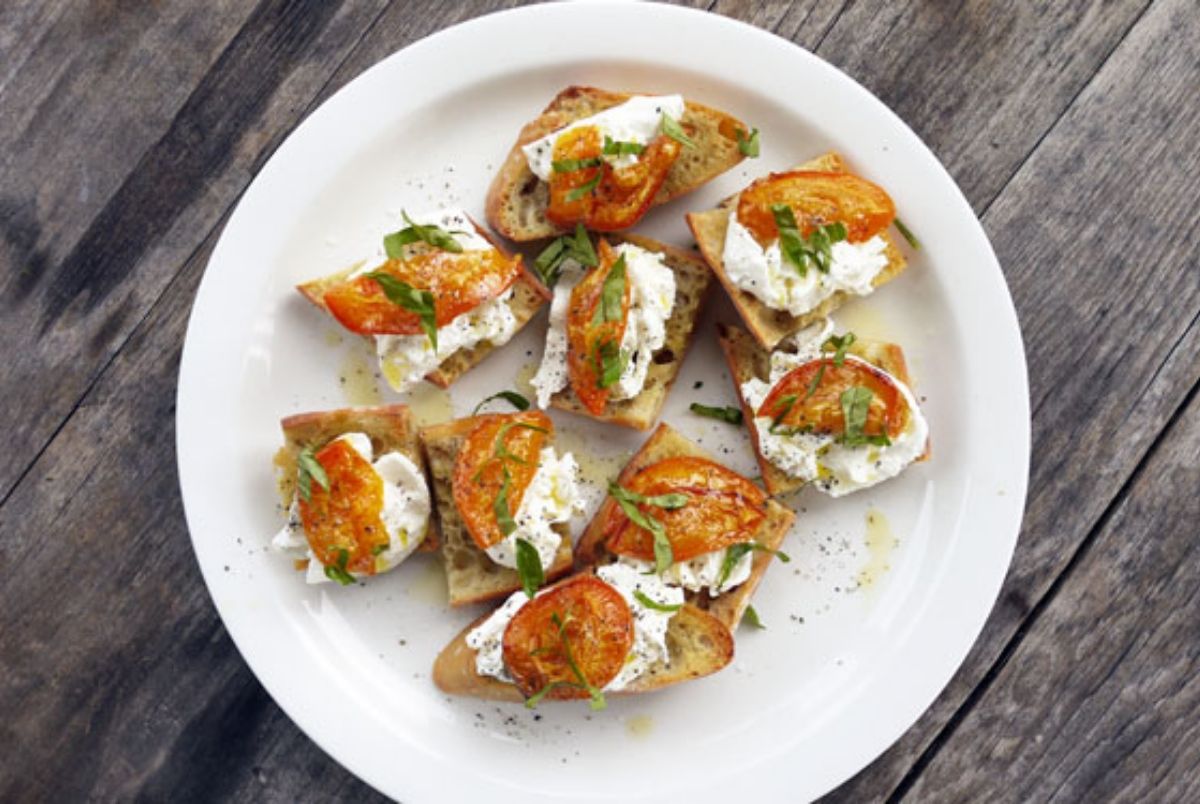 To make this, you'll need apricots, baguette or some other crusty bread, burrata or ricotta cheese, olive oil, salt, pepper, and fresh herbs. I like finishing the crostini with fresh basil, but you can use chives instead or throw a few sprigs of fresh thyme onto the sheet pan with the apricots before roasting. Discard the stems before placing thyme-specked roasted apricot halves onto the bread.
Here's the step-by-step!
Roasted Apricot Crostini
1
Roast the apricots.
Wash them, cut them in half, and remove the pit. Lay them cut side up on a very lightly oiled or parchment-lined sheet pan. Drizzle with olive oil and, if your apricots are more tart than sweet, drizzle them with honey too. Sprinkle with salt and roast in an oven preheated to 375 degrees. The apricots are done when they are soft, juicy, and caramelized in spots; it should take about 40 minutes. Be careful not to over roast them — they should be very soft, but maintain their shape.
2
Toast the crostini.
Cut baguette or other crusty bread into thin slices. Drizzle with olive oil and lightly toast in the oven or, if it's already going, the grill.
3
Prep fresh basil.
Wash and chiffonade fresh basil — just a handful of leaves is plenty!
4
Assemble the crostini.
Spoon some burrata cheese (or fresh ricotta) onto your toasted bread and top with a roasted apricot half. Drizzle with olive oil, season with salt, and if the apricots are still not quite sweet enough, drizzle with honey.  Garnish with fresh basil.