Ten-Minute Tostadas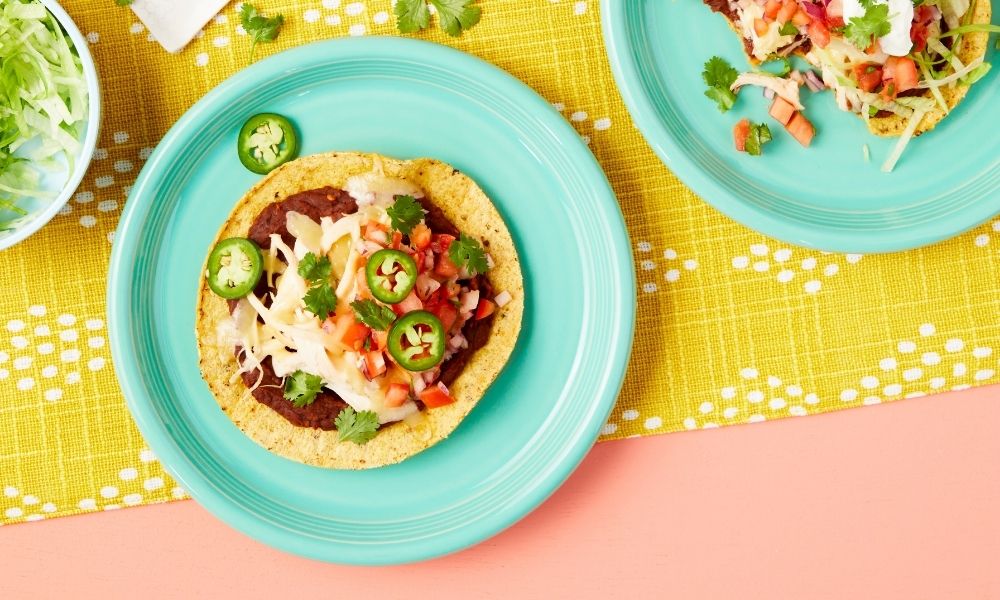 This is hardly a recipe. Rather, it's my favorite example of how having leftover chicken is an absolute lifesaver.
With chicken ready and waiting, and the rest of the ingredients regularly stocked in my fridge and pantry, I know there's always a delicious dinner that I can pull together in minutes flat.
Make this using leftover chicken, store-bought rotisserie chicken, or chicken that you poach at the beginning of the week (it takes 20 min, max, and saves you on nights when you need a hail Mary dinner — like this one from my cookbook Winner! Winner! Chicken Dinner: 50 Winning Ways to Cook It Up!).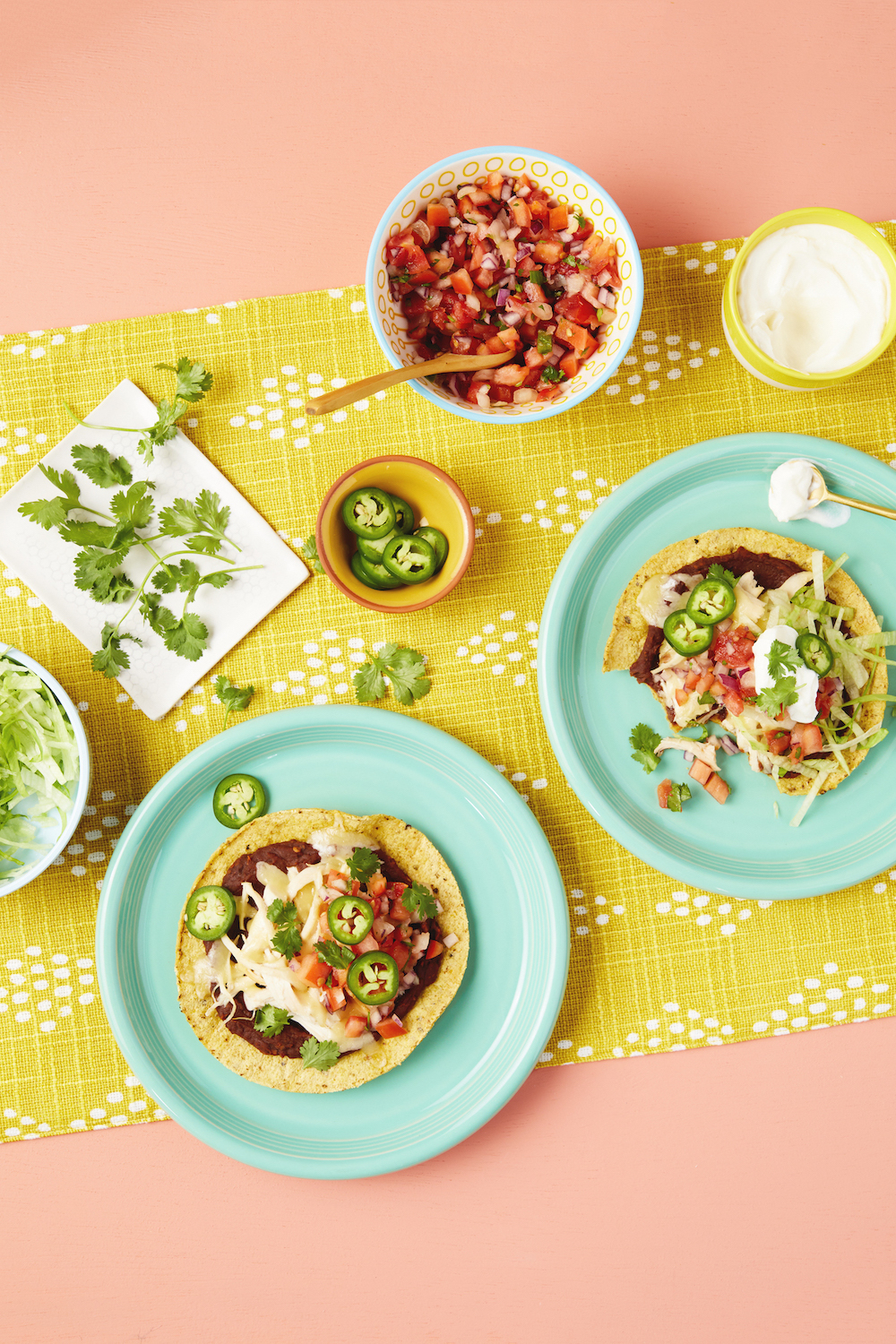 Ingredients
8-10 store-bought tostadas (2 or 3 tostadas per person)
Favorite store-bought bean dip
4 cups leftover chopped or shredded chicken, or however much you have on hand
1 1/2 cups (6 ounces) shredded cheddar or Monterey Jack cheese
Favorite tostada garnishes, such as shredded lettuce, avocado, pico de gallo, sour cream, pickled or thinly sliced fresh jalapeños, and cilantro
1
Lay the tostadas on a sheet pan. Dollop some bean dip on each one and, using the back of a spoon, spread the dip into a thin layer covering each tostada.
2
Place the chicken on top of the bean dip, being careful not to pile it too high or it won't heat through; if using poached chicken, spoon a little bit of the poaching liquid, if you have it, over the meat to help keep it moist while it reheats. Top with shredded cheese, dividing it equally among the tostadas.
3
Heat the broiler to low and place the sheet pan underneath for 3 to 5 minutes, until the cheese melts and the edges of the tostadas turn a deep golden brown; watch carefully, as the tostadas can burn quickly.
4
Remove the tostadas from the oven and top with your favorite garanishes. Serve immediately.