12 No-Recipe Dinners Made With Store-Bought Rotisserie Chicken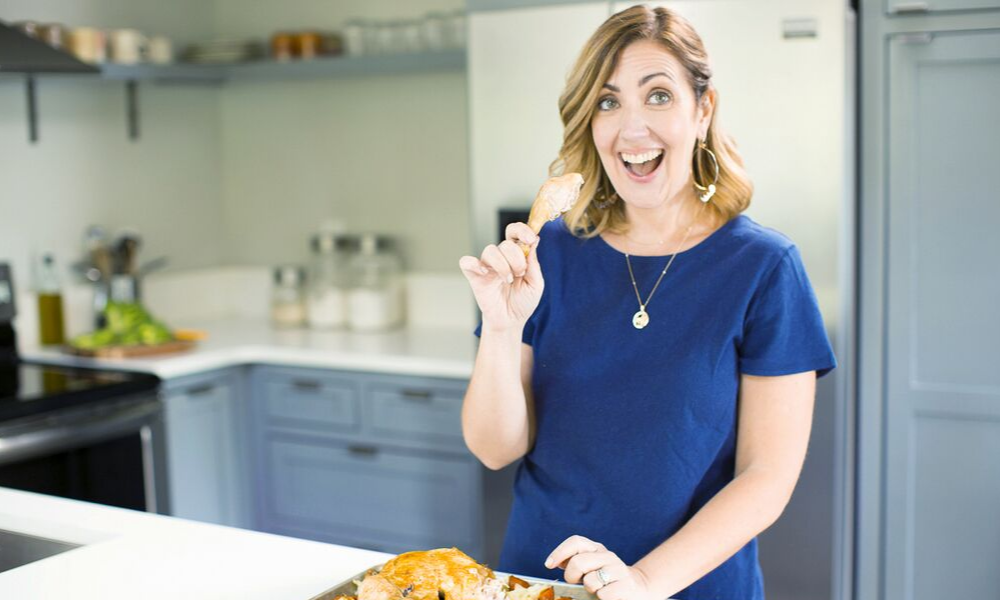 Ready for one of the best ever home cooking shortcuts? Buy a store-bought rotisserie chicken every shopping run and save at least one — and as many as three! — dinners weekly.
You can also roast a chicken at the beginning of the week, if you prefer. And if you do prefer, you can consider poaching instead of roasting. The clean up is easier and the process yields the same thing: lots of unadorned chicken for shredding or chopping and using in super quick weeknight dinners.
But if you don't want to roast your own bird, store-bought will do just fine. And if you're big eaters, grab two chickens.
—- RELATED —-
———————-
Here are 12 super fast, super delicious weeknight dinners you can make with all the meat you pull from your rotisserie chickens: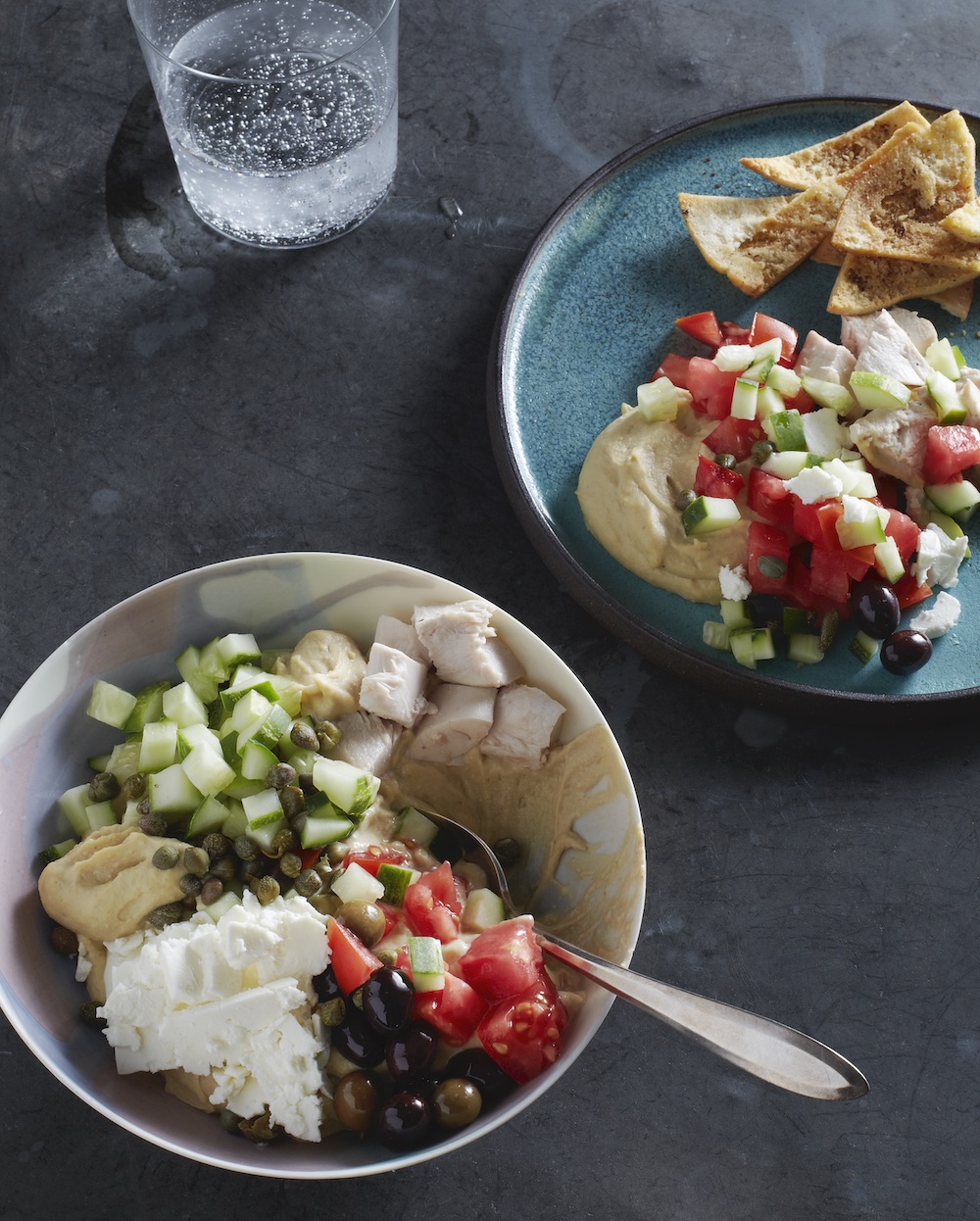 Chicken Hummus Bowls
Scoop store-bought hummus into a bowl and top with shredded chicken, crumbled feta, pitted olives, chopped tomatoes and cucumber, capers, and whatever other Mediterranean ingredients you love. Watch me put a hummus bowl together on my IGTV channel, and get ideas for switching the flavor profile up from these grain bowl ideas (hello, Tex-Mex hummus bowl with Chipotle hummus!).
Classic Tostadas
Keep store-bought tostadas on hand and when it's time for dinner, spread each one with bean dip before piling chicken and shredded cheese on top. Broil or bake until the cheese melts and the chicken is heated through. Serve with all the fixings, from salsa and sour cream to pickled jalapeños and cilantro.
BBQ Chicken Pizza
Pick up store-bought pizza dough, stretch it over a lightly oiled sheet pan, and top with BBQ sauce, shredded chicken, thinly sliced red onions, frozen corn (if desired), and cheese — cheddar and/or smoked gouda are great options. Bake as you would regular pizza and serve topped with cilantro. You can also shortcut this even more using naan bread or pre-baked pizza crusts.
Broccoli and Chicken Stir Fry
Begin by prepping a stir-fry sauce: whisk together 2/3 cup water, 1/3 cup soy sauce, 3 tablespoons rice vinegar, 2 cloves garlic, minced, 1 teaspoon grated fresh ginger, 1 tablespoon honey, and 1 tablespoons cornstarch; set aside. Heat a drizzle of neutral oil in a pan or wok set over high heat. Add the broccoli and cook until crisp tender. (To do this, make sure that the broccoli is cut into small, quick-cooking pieces or steam slightly in the microwave before adding to the stir-fry.) Add the chicken and toss, cooking until heated through. Add the stir-fry sauce and cook, tossing all the while, until the sauce thickens and coats the chicken and veg, about 2 minutes. Serve with rice.

Chicken Parm Panini
Toss shredded rotisserie chicken with marinara sauce, pile on bread, and top with mozzarella and a little grated Parm. Grill until toasty and delicious. If you want to add some veg, tuck store-bought broccoli slaw into the sandwich too.
Quick Chicken Soup
Quickly half an onion and chop a couple of carrots and stalks of celery. Add to a pot along with store-bought broth and shredded rotisserie chicken. If you want, add some noodles or orzo, too, and simmer until veg are tender and pasta is cooked through. If you want, spice it up: Add green chiles and cilantro for a Mexican flair, lemon for Greek-style, and so on. Add rinsed canned beans, too, for extra heft and protein.
Buffalo Chicken Quinoa Bowls
Toss shredded rotisserie chicken in a pan with a little bit of butter and Frank's Red Hot. In the meantime, cook a batch of quinoa. Spoon quinoa into a bowl, top with chicken, chopped celery, and blue cheese. This is also great as a salad, with or without the quinoa. Don't forget to add more hot sauce on top!
Chicken Gyro Wraps
Tuck shredded rotisserie chicken that's been tossed with a little fresh lemon juice into pita with chopped tomatoes, shredded lettuce, thinly sliced red onion, and tzasiki. If you can't find tzasiki at the store, simply stir plain Greek yogurt with some chopped garlic, olive oil, lemon juice, salt, and grated cucumber. Tuck some fresh dill into your sandwich if you're so inclined!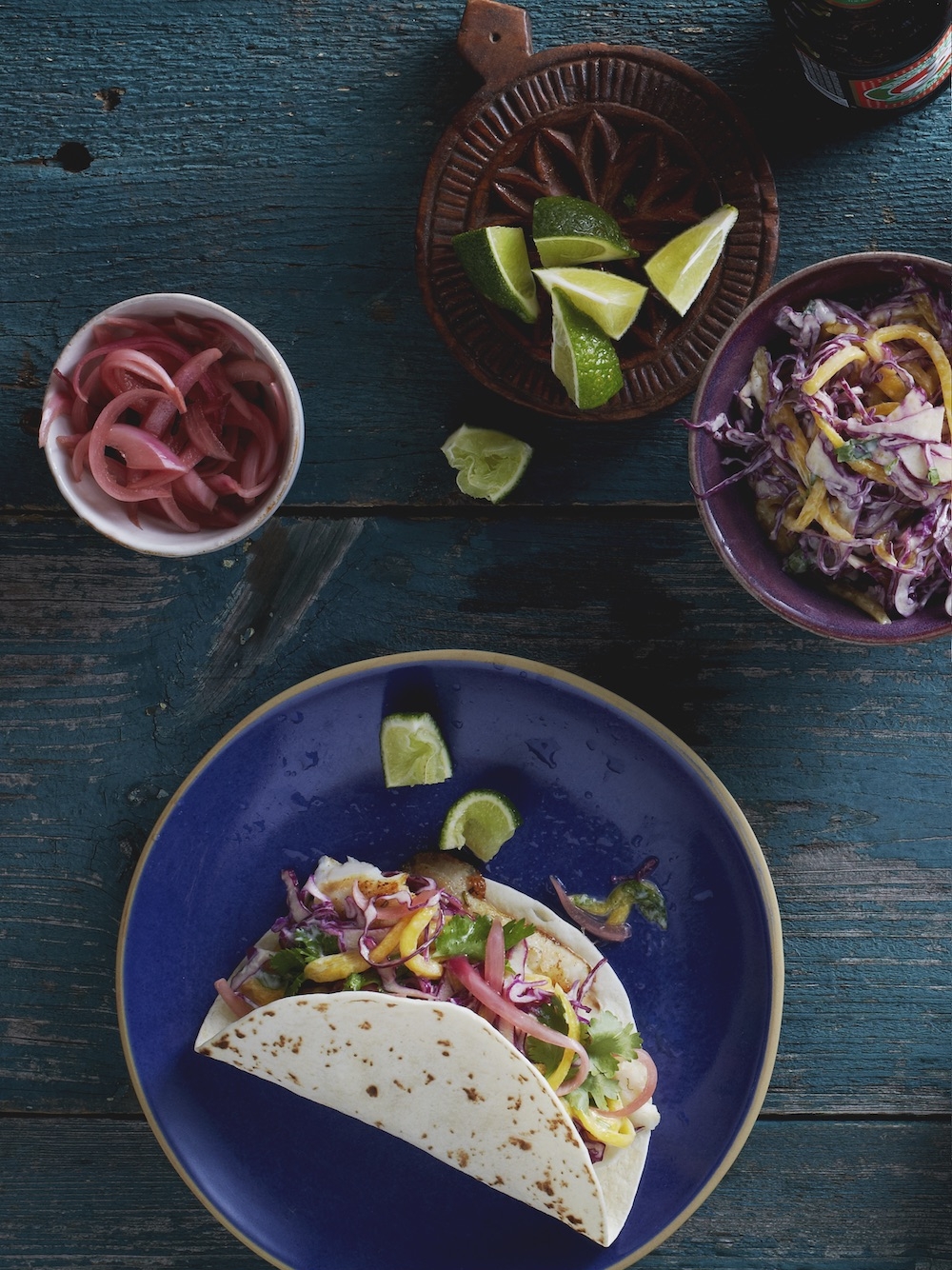 Jerk Chicken Tacos
Toss shredded rotisserie chicken with a little bit of neutral oil and jerk chicken seasoning blend (store-bought or a DIY Jamaican Jerk Seasoning), and reheat in a pan. If you have the time, saute onions and pepper with the chicken too. Pile warmed chicken in flour tortillas with cilantro and pineapple salsa.
Chinese Chicken Salad
Start by making a quick peanut sauce: To a blender, add 3 trimmed and roughly chopped scallions, ¾ cup smooth peanut butter, ½ cup hoisin sauce (store-bought or homemade), the juice of 1 lemon, 1 tablespoon low sodium soy sauce, 2 teaspoons sesame oil, plus Sriracha if you like a little heat, and blend until smooth. Thin some of the sauce with water and rice wine vinegar to make a salad dressing (save the rest for another easy shortcut meal), and toss with chopped cabbage, snap peas, shredded carrots, edamame, shredded rotisserie chicken, and whatever else you like to add to your favorite Chinese chicken salad.
Chicken Peanut Noodles
Use the peanut sauce recipe above as is (don't thin it into a dressing) and toss with spaghetti, rice noodles, or my favorite, soba noodles. Add chicken, shredded carrots, edamame, thinly sliced red peppers, cucumber, and chopped scallion.
Crispy Gnocchi Chicken Pesto
Toss store-bought gnocchi onto a lightly oiled baking sheet and roast in a 350 degree oven for about 25 minutes, or until crisped in spots. Toss with store-bought pesto (or some homemade from your freezer stash?), reheated, cut up rotisserie chicken, halved ciliegine mozzarella and cherry tomatoes, and a light spritz of fresh lemon juice. Top with grated Parm before serving.