How to Cook Pasta Ahead of Time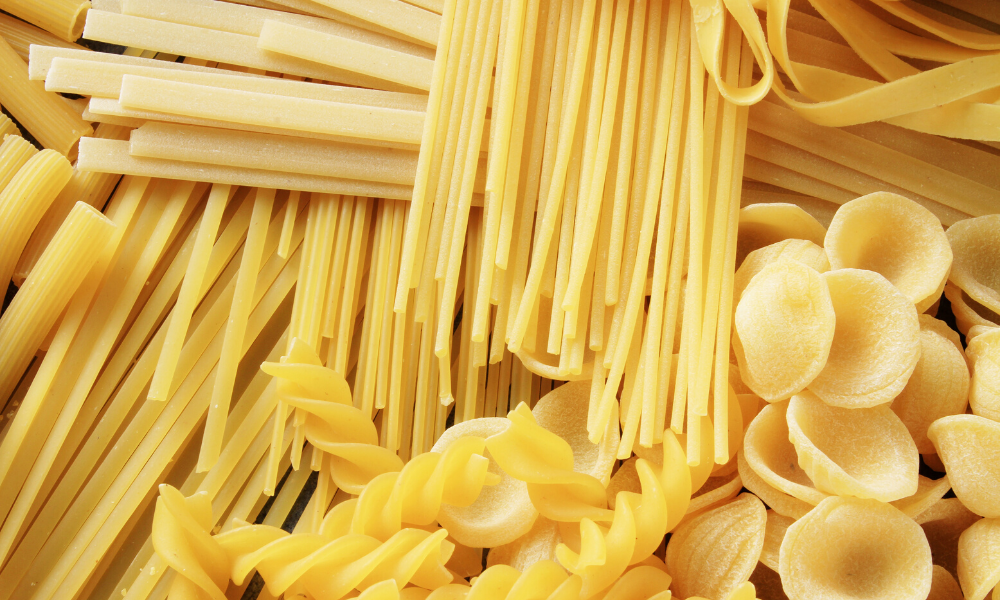 You've heard me say it before: Pasta is a busy cook's lifeline.
Pasta is quick cooking, versatile, and totally beloved. Kids might even gobble up their veggies if they're tossed with pasta! And if you have pre-cooked pasta waiting the refrigerator for you, you can whip up a family meal or turn pasta into a hearty lunch in minutes.
I've already shared my five easy steps for how to cook pasta perfectly, a simple technique that helps you get it right (and tastier!) each and every time. But did you know that you can also pre-cook pasta ahead of time? Without ending up with soggy mess?
It's true. And I'll tell you how.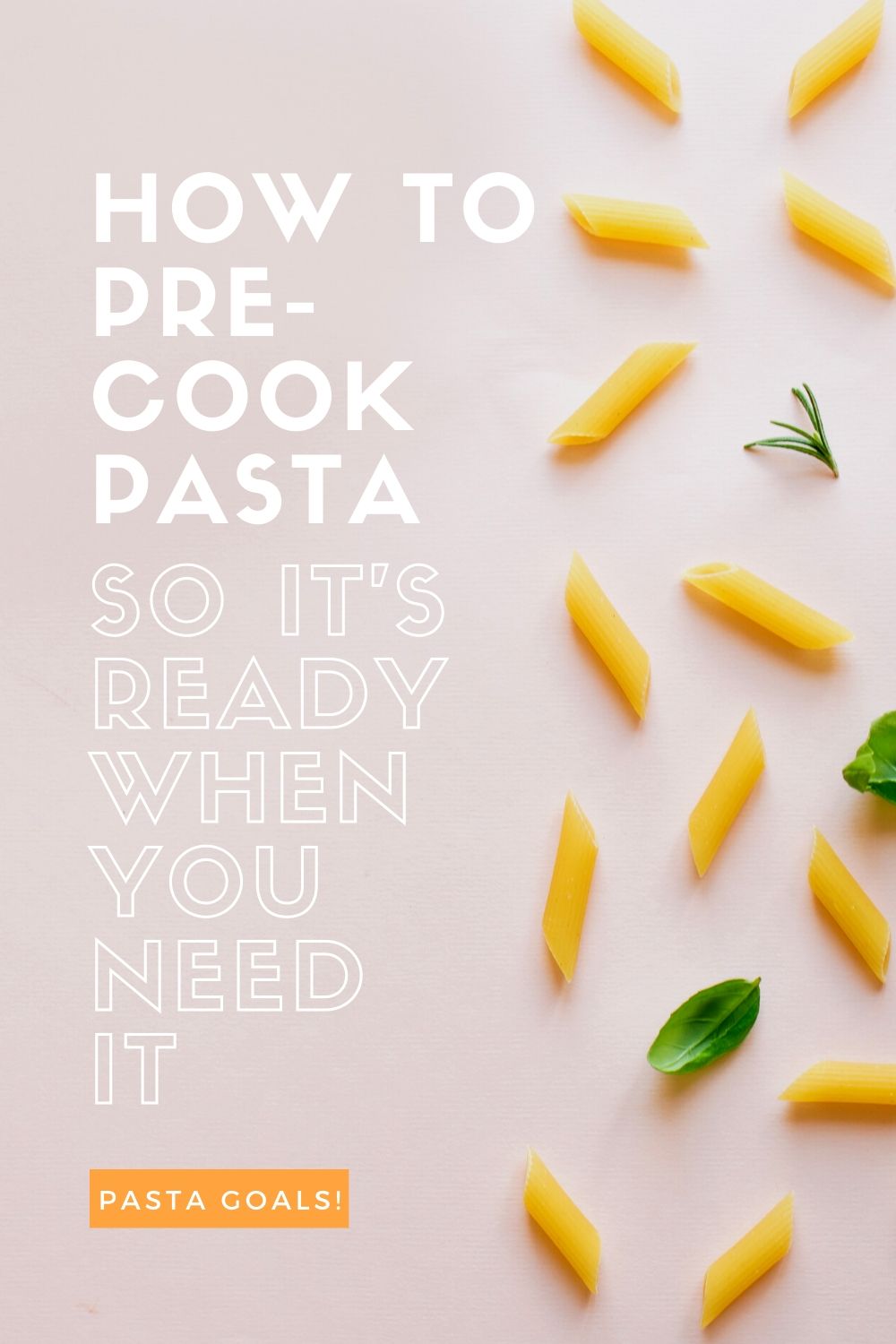 How to Cook Pasta Ahead of Time
I used to believe that you had to cook pasta to-order for it to come out well, but it turns out that's not true. You can par-cook pasta up to five days ahead and still serve perfectly al dente pasta the night of. Here's how:
1
Boil Water.
Bring a large stockpot of heavily salted water to a rolling boil. Use 1 tablespoon of salt per 1 gallon of water per 1 pound of pasta (you can reduce the salt if necessary for health reasons). Do not add oil to the water!
2
Cook Pasta.
Add pasta to the boiling water, stir, then begin measuring your cooking time. Cook pasta for half of the time indicated on the package.
3
Drain Pasta & Store Cooking Water.
Drain the pasta saving about 1 cup of cooking water. If using a pot with a perforated insert, pull out the insert and use a mug to scoop some of the remaining water. If you don't have an insert, use a mug to scoop out the pasta cooking water before turning the pasta into a colander. Store the cooking water in the refrigerator for as long as you keep the pasta, up to 5 days.
DO NOT RINSE DRAINED PASTA!
4
Prep and Store Pasta.
Drizzle the pasta with a little bit of olive oil, 1 to 2 teaspoons of oil per pound of pasta. Toss to coat and spread the pasta in a single layer on a sheet pan to cool.
Once completely cooled, put the pasta in an airtight container or ziplock bag for storage in the refrigerator for up to 5 days.
5
Reheat.
If possible, start with a pasta sauce that's been left a little bit runny. Add sauce to a wide, high-sided pan set over medium heat and, once hot, add pasta and some reserved cooking water; the starch from the cooking water will help the sauce adhere to the pasta. The amount of water that you use will vary depending on the type of sauce: start with a few big splashes and add up to 1 full cup to achieve desired consistency.
Toss, toss, and toss some more until the pasta and sauce are heated through and your sauce is exactly the consistency you want. Remove pasta from heat and finish with a drizzle of olive oil and, if you're using it, grated Parmesan cheese.
Note: To reheat a large amount of pasta (over 1 lb; like if you're having a dinner party), start by dunking pre-cooked pasta in boiling water for 30 seconds, then continue the directions above as written.