Pork Chops with Maple Buttered Apples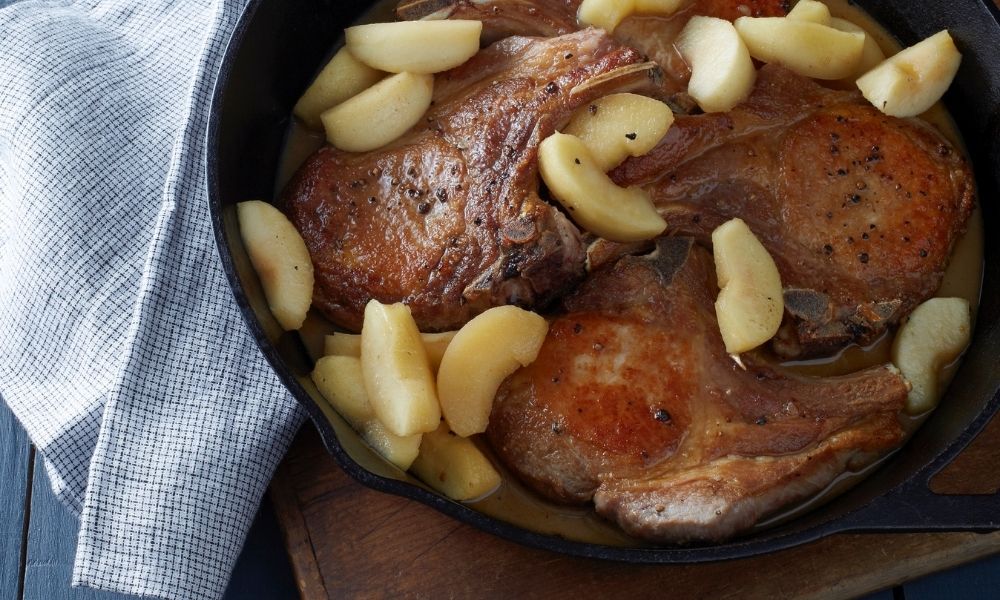 When you want a taste of fall, this is your recipe. And then you'll love it so much that you'll make it all year around — except maybe when summer fruit makes it too hard to fathom apples (then use peaches!).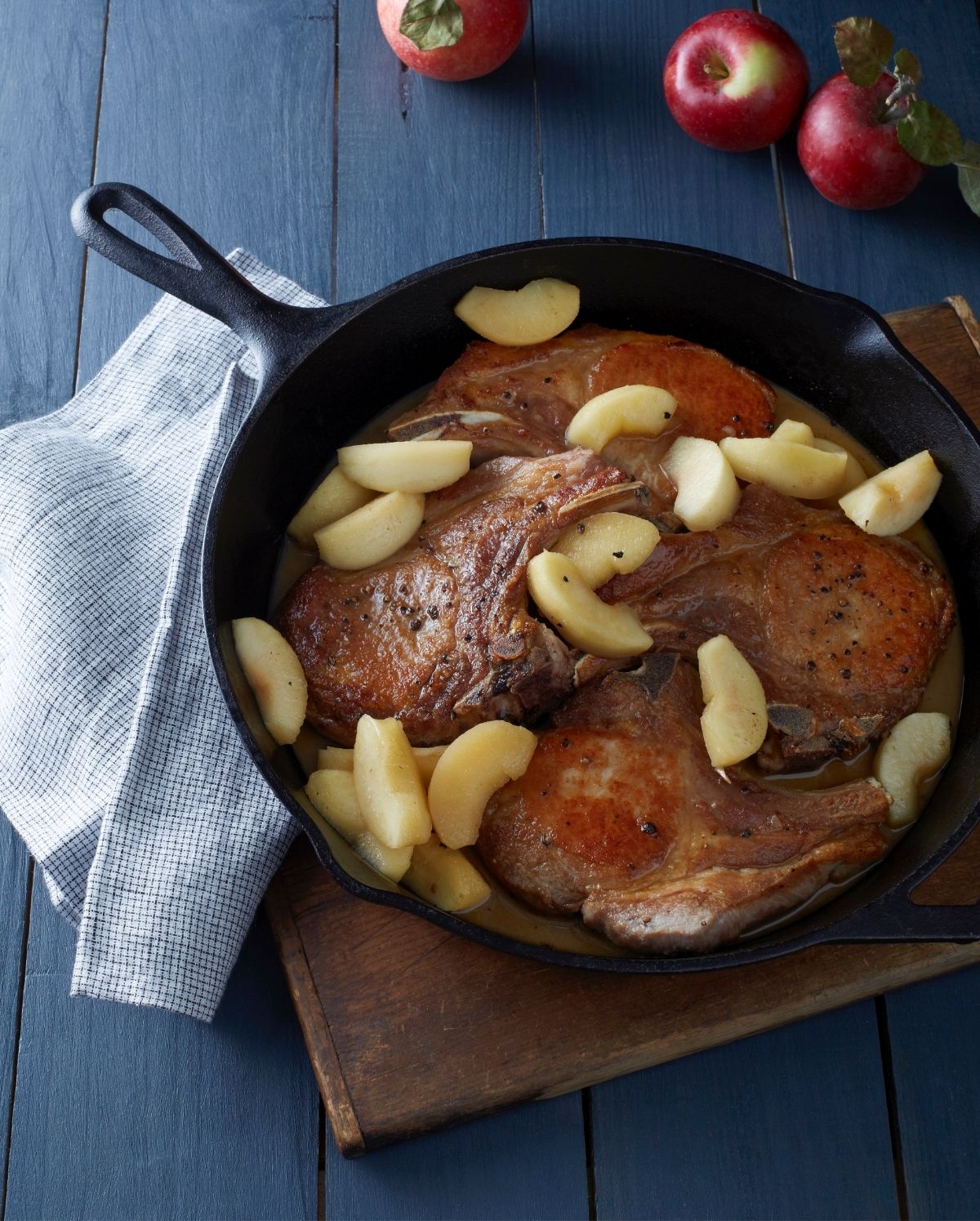 This recipe may have just a handful of ingredients, but they carefully balance sweet and tangy, savory and bright. It's that tension — particularly between the maple syrup and cinder vinegar — that makes this so irresistibly delicious. If you make these pork chops frequently, you'll get adept enough to improvise this pan sauce when cooking more affordable chicken cutlets too.
You might also start riffing: sometimes I increase the amount of black pepper in the sauce for more bite, while other times I throw in chopped fresh safe or thyme in step four.
Pork Chops with Maple Buttered Apples
Ingredients
4 (1-inch-thick), bone-in pork chops (about 3/4 pound each)
1/2 teaspoon salt, plus more to season chops
1/2 teaspoon freshly grated black pepper, plus more to season chops
4 tablespoons olive oil
1 cup white wine, apple cider, or chicken or vegetable broth
4 tablespoons unsalted butter
2 tablespoons pure maple syrup
4 medium-size apples, peeled, cored, and cut into eighths
2 tablespoons cider vinegar
1
Remove the pork chops from the refrigerator and, ideally, allow them to sit at room temperature for 10 to 20 minutes. Pat them dry on both sides with paper towels. Season very generously with salt and pepper.
2
Heat the oil in a large, deep skillet over medium-high heat. Add the pork chops, being careful not to overcrowd them; you may need to work in batches. Cook, untouched, until browned, 3 to 4 minutes. Flip and continue to cook for another 3 minutes, untouched, on the other side. Transfer the pork chops to a plate and allow them to rest for at least 5 to 10 minutes.
3
Leave the pan over medium-high heat and add the wine to the pan, stirring to scrape up any browned bits. Lower the heat to medium-low and add the butter, syrup, apples, and the 1/2 teaspoon each of the salt and pepper. Cover and cook until the apples are tender, about 7 minutes.
4
Uncover and add the cider vinegar to the sauce; swirl to incorporate. Return the chops to the pan, and cook for 1 more minute, spooning the sauce over the meat. Serve immediately.