Pumpkin Spice Dalgona Coffee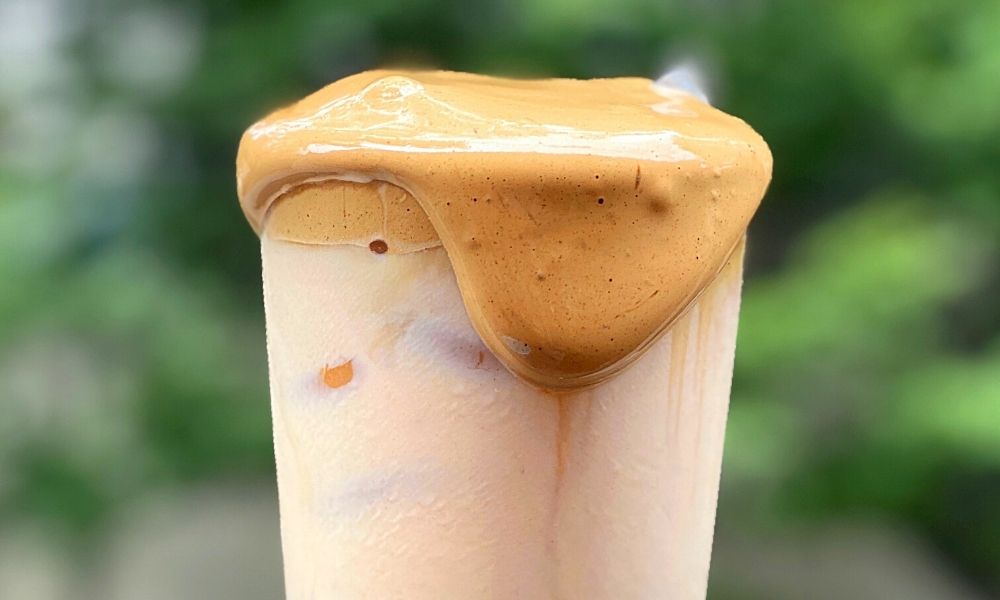 Yes, I went there. And we're all glad that  I did.
Though I'm generally a fan of pumpkin spice, I'm not a fanatic for the flavor. So the overload of all  things pumpkin spice? I, frankly, find it irritating. But this felt different.
Having made Dalgona Coffee before, I felt that sweet pumpkin and warm spices would round the edges of the classic version. That proved to be correct — and so, so delicious.
I tested this recipe a few ways, whisking pumpkin into the milk and also into the coffee whip. The pumpkin flavor comes through much more clearly when you whisk it into the milk. Plus, when you try to whisk pumpkin puree into the whipped coffee topping, it ends up taking much longer to get a stiff peak and the texture isn't quite right.
Pumpkin Spice Dalgona Coffee
Ingredients
1 cup milk
2 tablespoons pumpkin puree
1 teaspoon vanilla extract
2 tablespoons instant coffee
2 tablespoons sugar
3/4 teaspoon pumpkin pie spice
2 tablespoons water
Ice, for serving
1
Whisk  milk, pumpkin, and vanilla. Set aside.
2
Using an electric mixer or whisk, whip coffee, sugar, spice, and water until stiff peaks form. (This will take about 2 minutes with a mixer and 5 minutes with a whisk.)
3
Pour pumpkin-vanilla milk over ice and top with coffee whip. Drink immediately.