Pumpkin-Peanut Butter Flax Dog Treats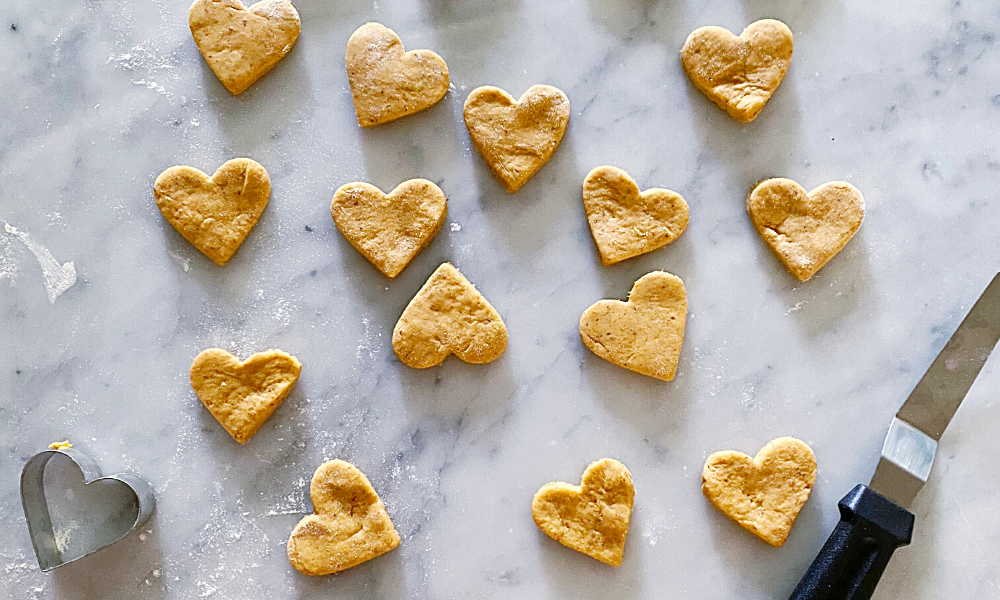 When you're looking for a baking project for the kids and you just can't with cookies any more, it's time to bake up homemade dog treats.
This recipe couldn't be easier, and it's made entirely of healthy, edible stuff, so you can give them a try yourself. They aren't sweet, but it's pretty fun to bake something up for the pup that you can also try yourself.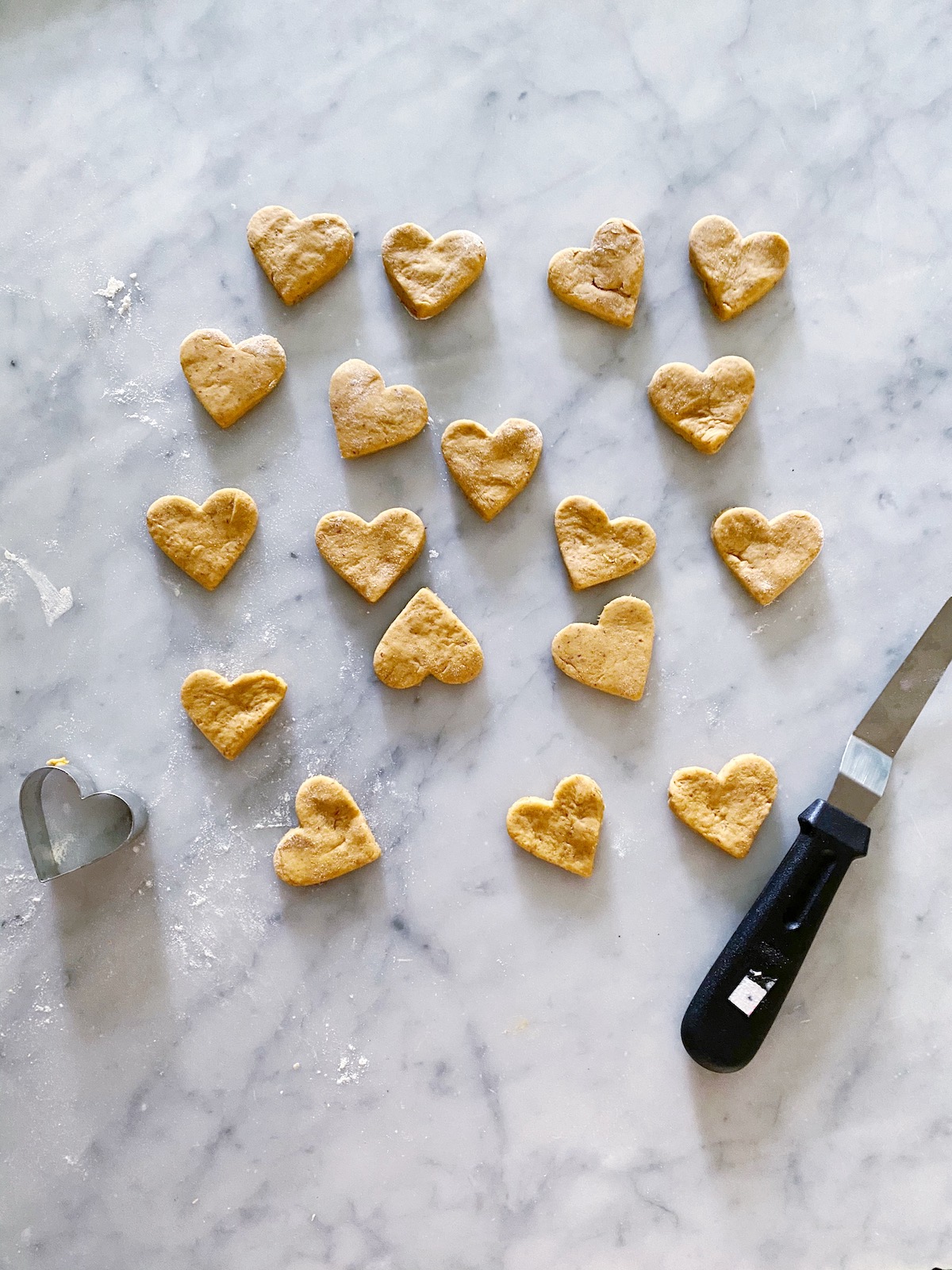 Just mix everything up in a bowl, roll, and bake.
Ziggy approves — and even chose them over the store-bought peanut butter treat! — so we're pretty psyched.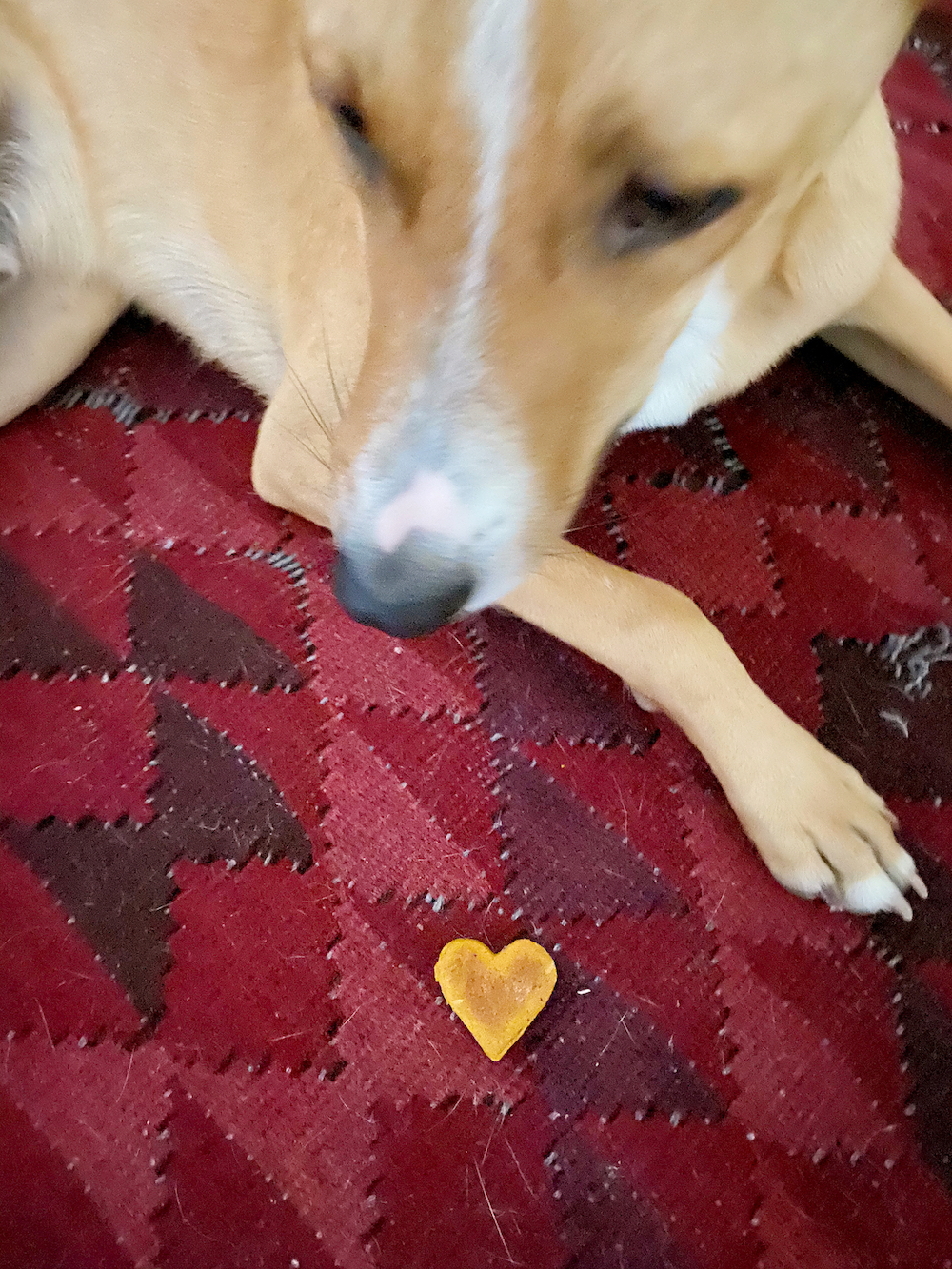 Pumpkin-Peanut Butter Flax Dog Treats
Ingredients
6 tablespoons water
2 tablespoons ground flax seed
2/3 cup unsweetened pumpkin puree
1/4 cup all-natural, unsweetened peanut butter
1/4 cup all-natural, unsweetened apple sauce (you can substitute mashed ripe banana)
2 cups whole wheat flour, plus more for dusting
1
In a small bowl, combine water and ground flax seed. Mix to combine well and set aside for about 15 minutes, until thickened. (This mixture makes the equivalent of two flax eggs.)
2
Line a baking sheet with parchment; set aside. Preheat oven to 350. In a medium mixing bowl, whisk together the thickened flax mixture, pumpkin puree, peanut butter, and apple sauce.
3
Using a silicone spatula, mix in the flour. When the mixture gets too tough to stir, switch to mixing and kneading the dough with your hands until well combined.
4
Turn the dough onto a lightly floured surface and roll to about 1/4″ thickness. Using any cookie cutter of your choice, cut the dough into desired shape(s) and place on the prepped baking sheet. Bake until golden brown, about 20 minutes, keeping in mind that bake time will vary depending on the size of your cookie cutter. Allow treats to cool completely before sharing. Treats will keep in an airtight container on the counter for up to 3 days and up to 7 in the refrigerator.