Make-It-Right-Now Dairy-Free Chocolate Ice Cream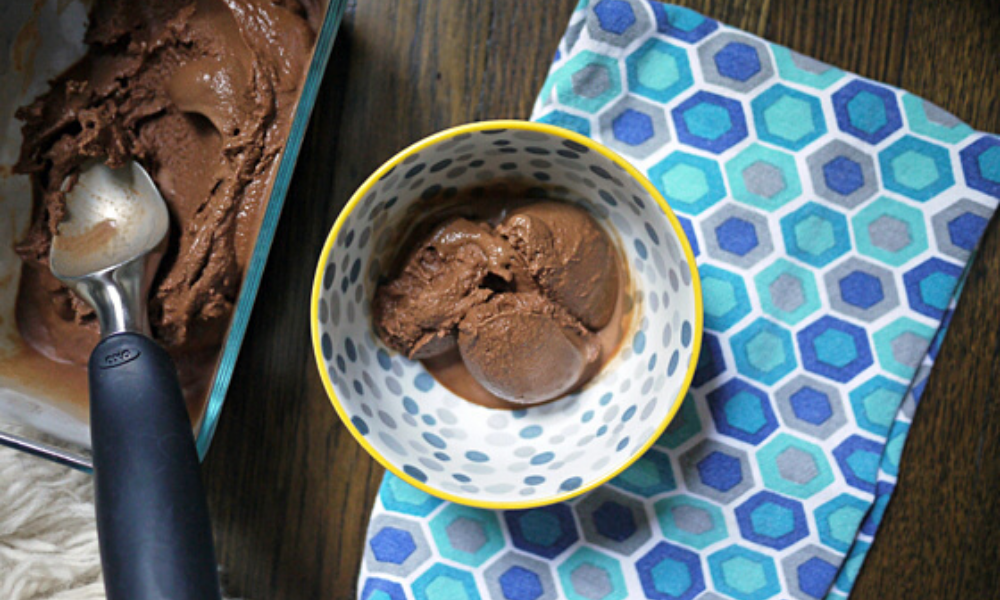 My oldest son was dairy-free for health reasons for three years, and it took just about that whole time to perfect this dairy-free chocolate ice cream recipe.
It didn't take that long to make a delicious dairy-free chocolate ice cream. That was easy enough with the help of flavor enhancers like banana and peanut butter. But it took a while to make the dairy-free chocolate ice cream — THIS dairy-free chocolate ice cream.
We didn't want chocolate-peanut butter ice cream or chocolate-banana ice cream. We wanted deliciously creamy, rich, pure chocolate flavor. And that's what this recipe brings.
If you're a crazy chocoholic, make this using your favorite splurge chocolate. You don't need much and it will make this ice cream fantastically delicious. Otherwise, high-quality chocolate chips work just fine.
It's important to know that the ice cream will have a consistency similar to gelato or even a semifreddo before an overnight freeze. It's soft and melts pretty fast. There are ways to adjust that, but they require the recipe to be more complicated, with additional steps and more, hard-to-find ingredients.
And who wants that?
For me, a recipe like this one that yields a lovely texture and OMG chocolate flavor with just 5 minutes of prep is a keeper to make now  — and all summer long.
Dairy-Free Chocolate Ice Cream
Ingredients
1/2 cup dairy-free chocolate chips, such as Enjoy Life (you can substitute your favorite dairy-full chips)
1 15-ounce can coconut milk
1/3 cup granulated sugar (use vegan sugar if making a vegan version)
3 tablespoons unsweetened cocoa powder
1
Place chocolate chips in the top of a double boiler or in a microwave safe bowl and, either on the stove top or in the microwave, melt the chips. (If using the microwave, heat the chips in short intervals, 20-30 seconds, and stir in between each to see how much further they need to go.) Stir melted chips with a spoon until smooth. Set aside.
2
Add coconut milk, sugar, and cocoa powder to a blender and blend until thoroughly mixed. Add melted chocolate and mix again.
3
Add coconut milk mixture to the chilled bowl of an ice cream maker and churn for at least 30 minutes or until the liquid has turned into a soft frozen solid. Transfer ice cream to a freezer-proof container and freeze until solid, overnight or at least 4 hours, before serving. (See note in post about texture of ice cream that doesn't get a full overnight freeze.)