Peanut Butter Nutella Thumbprint Cookies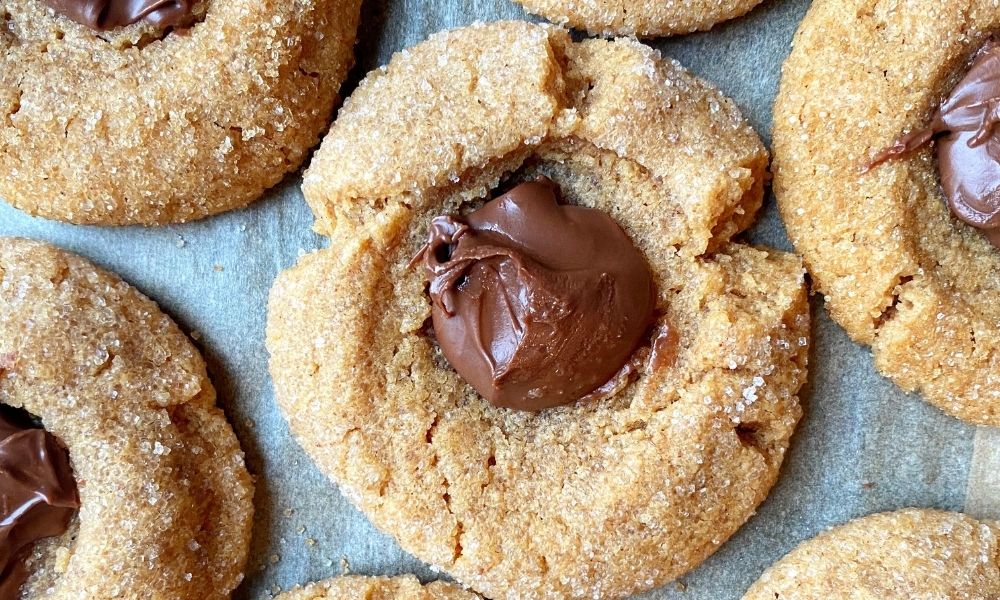 Sometimes the easiest cookie is also the most delicious cookie.
I found this recipe for Peanut Butter Nutella Thumbprint Cookies in my archive — I developed it 8 years ago — and hardly believed it would work. No flour at all? Not even a gluten-free binder? Just peanut butter, egg, and sugar? Thankfully, it's so fast and easy to bake, that I could test a batch with hardly any effort. And the verdict:
I'm good at my job.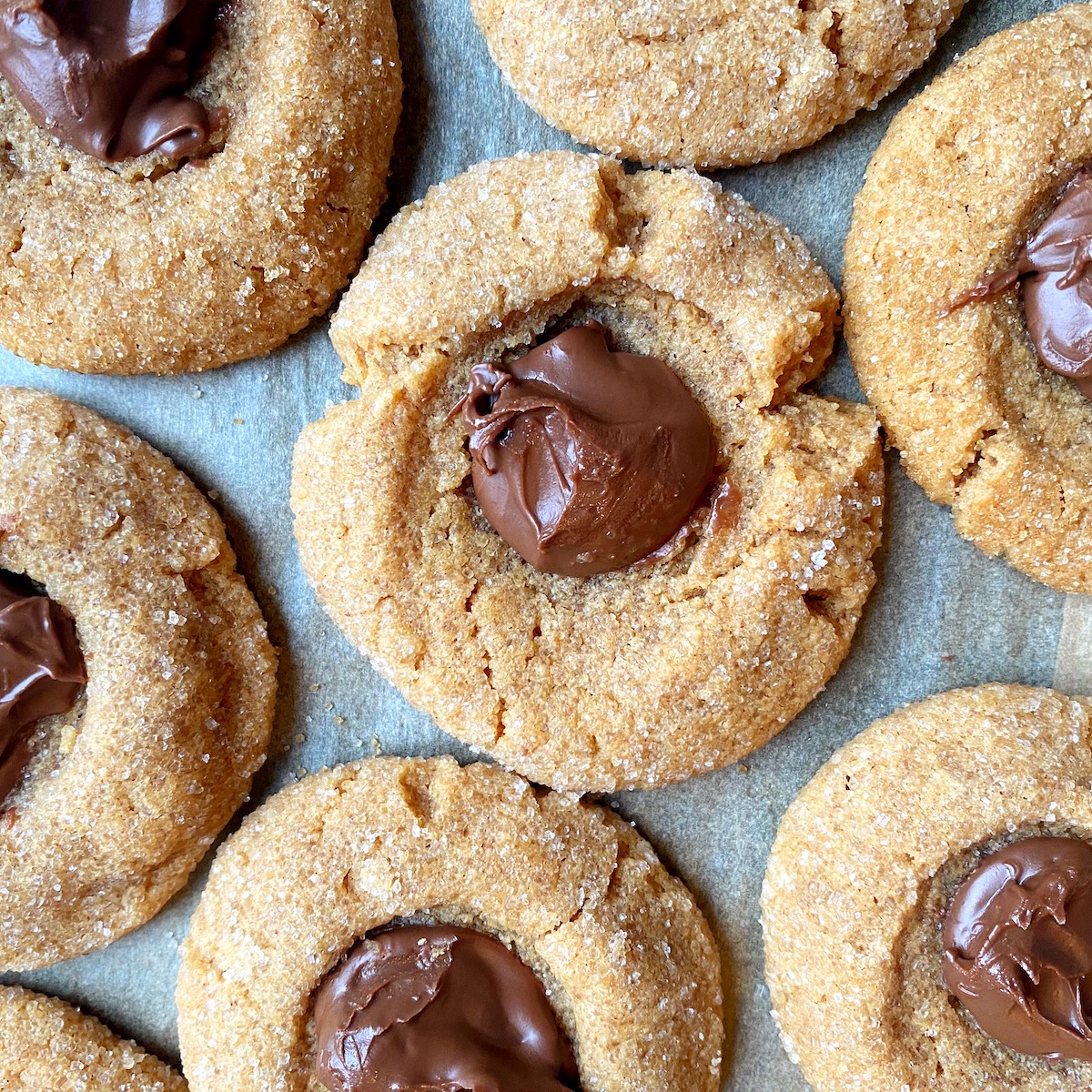 These are as delicious as they are quick and easy. In fact, you can have the kids whip them up (even little ones can manage these). The warm cinnamon and chocolate-hazelnut are surprisingly delicious paired with peanut butter. And without any gluten and just a bit of sugar, you can almost call these a health food, right?
Peanut Butter Nutella Thumbprint Cookies
Ingredients
1 cup smooth peanut butter
1 cup sugar, plus more for coating the cookies
1 large egg, lightly beaten
1 teaspoon baking powder
1 teaspoon all-natural vanilla extract
1/2 teaspoon ground cinnamon
Nutella
1
Preheat oven to 350 degrees. In the meantime, combine peanut butter, 1 cup sugar, egg, baking powder, vanilla and cinnamon. Stir to combine well.
2
Line a baking sheet with parchment paper. Fill a bowl with extra sugar for coating. Scoop cookie batter 1 tablespoon at a time, rolling into a ball. Roll the ball of dough in sugar. Place on the prepped baking sheet and press down in the middle with your thumb to make a thumbprint.
3
Bake cookies for 7 minutes. Remove from oven, but keep the oven set to 350. Your thumbprint will have puffed up, but will still be there. Using the back of the small spoon, press the thumbprint back down and fill the depression with Nutella. I find that filling the well to the top is a little too much; fill it just short of that. Return cookies to the oven and continue baking for another 3 minutes.
4
Remove cookies from the oven and allow to cool on the sheet for 1 to 2 minutes until you are able to transfer them to a cooling rack. Finish cooling completely on the rack and serve warm or at room temperature. To store, layer cookies in between sheets of wax paper; they will keep in an airtight container for 3 to 5 days.