Loaded Greek Potato Wedges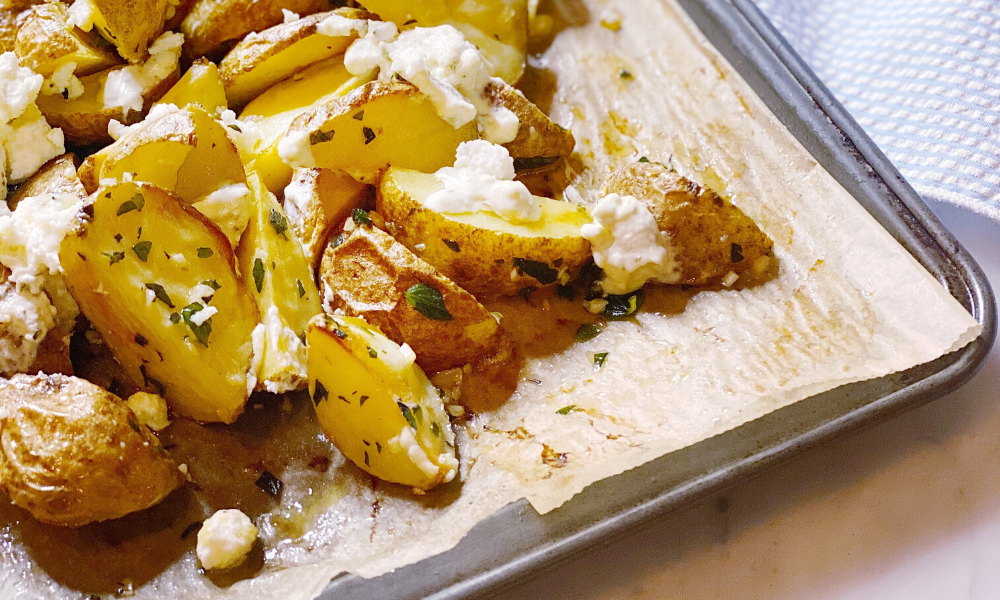 I'm a french fry purist — unless these are on the menu.
Drawing inspiration from both my grandma's lemon potatoes (the best!) and the way she'd serve French fried potatoes with Feta cheese (a Greek thing), I put the two together — and then some — to make these loaded Greek Potato Wedges.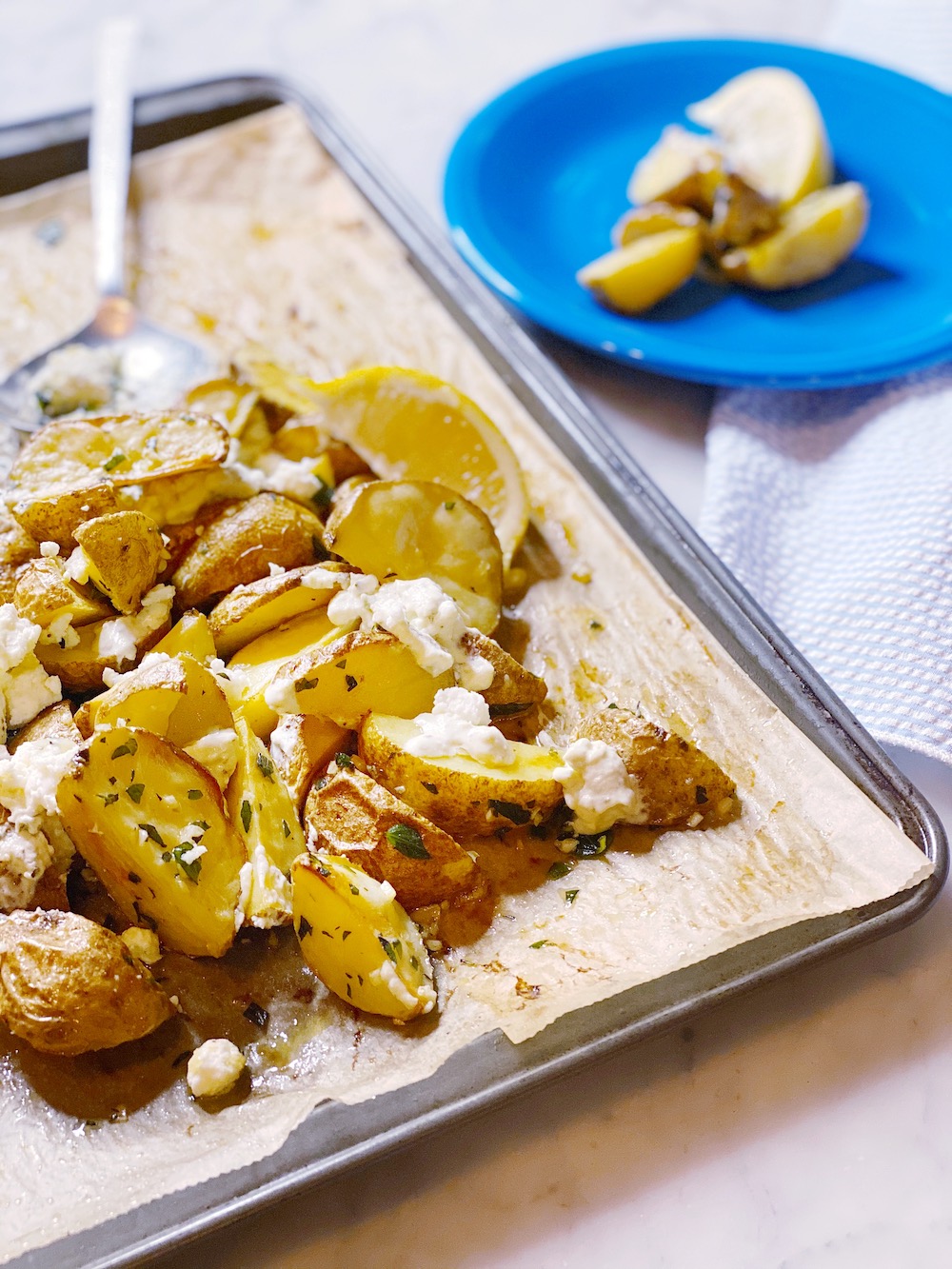 This week on Didn't I Just Feed You, in an episode we called "The Problem With the Picky Eaters Club," we talked about the problem with recipes targeted to parents and the kinds of recipes that we think are helpful (simple, easy to clean up, endlessly adaptable). This recipe was designed to be a helpful one.
You can skip the Feta or crumble it on only half of the potatoes. You can skip or switch up the fresh herbs. You can season some of the potatoes as suggested and others with just salt and pepper and roast them separately on the same sheet pan. And so forth. Play with this to make them exactly as you — and your kids — want.
Note:
If you don't have or can't find tzatziki, you can simply whisk salt and lemon juice to taste into plain Greek-style yogurt. Add a drizzle of olive oil to finish. If you have cucumber, you can grate some and squeeze it dry before mixing it in too.
Loaded Greek Potato Wedges
Ingredients
3 lbs Yukon gold potatoes, washed and cut into 1-inch thick wedges
1 tablespoon lemon juice, plus more to taste
2 teaspoons olive oil
1/2 teaspoon salt
4 tablespoons olive oil
4 garlic cloves, minced
2 tablespoons chopped fresh oregano
Tzatziki, to taste (see note above for a substitution)
Crumbled Feta cheese, to taste
1
Preheat oven to 350 degrees. Add potato wedges to a rimmed baking sheet and toss with lemon juice, olive oil, and salt. Make sure that the potatoes are in a single layer and bake until golden brown and fork tender throughout, about 40 minutes.
2
While the potatoes roast, combine the olive oil, minced garlic, and oregano.
3
Once out of the oven, toss the warm potatoes with the olive oil mixture. Toss with some more lemon juice, too, if desired.
4
Drizzle with tzatziki and crumble feta over the top. Serve warm!