How to Make Sheet Pan S'mores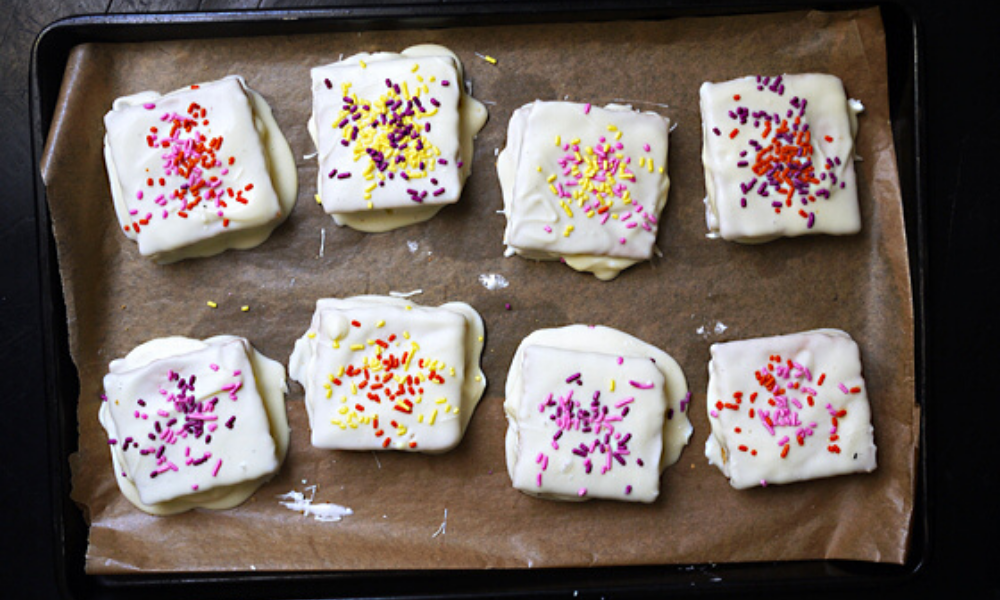 Sheet Pan S'mores are one of my kids' favorite treats. And knowing how to make s'mores indoors has quickly become an indispensable skill.
Plus, I'm giving our Sheet Pan S'mores a make-over for Easter since many of us may still be inside for the holiday. Switching it up is as simple as swapping white chocolate for regular and breaking out the pastel sprinkles.
To make these with us, you'll need:
* White chocolate melts
* Marshmallows
* Graham crackers
* Sprinkles (pastels work best for the Easter version)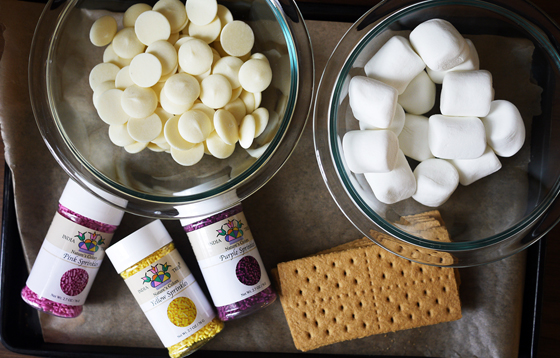 The rest is super simple…
How to Make Sheet Pan S'mores
1
Prep a baking sheet.
Line it with parchment paper.
2
Prep the graham crackers.
Break each sheet of graham crackers in half to create squares. Line the prepped baking sheet with the graham crackers squares (they can be close together!).
3
Top each graham cracker with a marshmallow.
You can add other stuff that you like in your s'mores too. Peanut butter? Jam? Nutella?
4
Place baking sheet under the broiler.
Broil until the marshmallows toast to your preferred shade of golden brown. Keep an eye on them: this can happen quickly.
5
Sandwich time!
Remove the baking sheet from the broiler and promptly top each melty marshmallow with another graham cracker. Now you have graham-marshmallow sandwiches; set them aside to cool.
6
Melt that chocolate.
Melt candy melts (also called candy bark) according to package instructions.
7
Time to dip.
Once the smooth and melty chocolate is cool to the touch, dip in each graham-marshmallow sandwich making sure to cover it completely. Rotate, get your fingers dirty, use a spoon to help: just be sure to cover every inch!
8
Decorate and cool.
Return s'mores to the prepped baking sheet and immediately decorate with sprinkles (before dipping the next one in chocolate). Allow to cool until the chocolate coating hardens. The fridge speeds things up.
9
Enjoy and/or store.
Enjoy your s'mores right away or store in the refrigerator for up to 5 days.
Note
You can also make these using a scoop of marshmallow spread (such as Fluff), though I prefer the flavor you get from "toasting" marshmallows in a broiler.
Last thing! You can top/decorate these with chopped nuts, shredded coconut, crushed freeze-dried fruit or whatever else you have around. Don't feel limited to sprinkles.