Easiest Pizza Sauce Recipe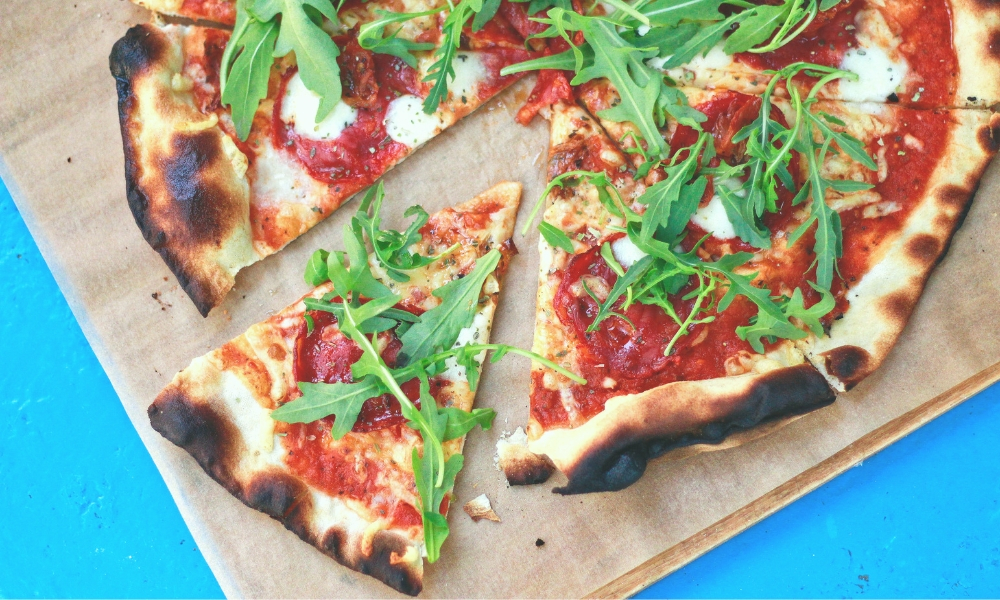 If there is one way to make homemade pizza worth the effort, it is to use a fantastic pizza sauce like this easy pizza sauce recipe, which calls for only three ingredients.
Sure, crust matters, but you know: bread. Even mediocre bread can be made delicious with a fresh, tangy sauce and lots of melted mozzarella. But a bad sauce ruins pizza.
My pizza sauce recipe is as simple as it gets: All you need are canned tomatoes, good olive oil, and salt. I don't add spices (I promise they aren't necessary) or put my sauce through a food mill. Instead, the three ingredients cook down enough for me to break up the tomatoes with nothing more than a wooden spoon.
This sauce is chunkier than a typical pizza sauce, but I like the rustic feel. Plus, less work. If you plan on making this, leave yourself enough time for it to cook down, about 45 minutes largely unattended. To make it worth the time, make double batch (which make take a little longer to reduce) and freeze — it works beautifully.
Cook's Notes
With so few ingredients, the olive oil flavor matters here! If possible, use a high-quality oil that has a great flavor you'd enjoy raw.
Easy Pizza Sauce
Makes enough for 1 1/2-2 large pies, depending on how saucy you like your pizza
Ingredients
1 28-ounce can whole peeled tomatoes
1/4 cup quality olive oil
1/2 teaspoon salt
1
Place all of the ingredients in a large pot set over medium-high heat and bring to a boil. Reduce the heat to medium and simmer, uncovered, stirring occasionally to break up the pieces of tomato, about 45 minutes. When the sauce reaches your desired consistency, you're done!