Instant Pot Egg White Bites: Copycat Starbucks Recipe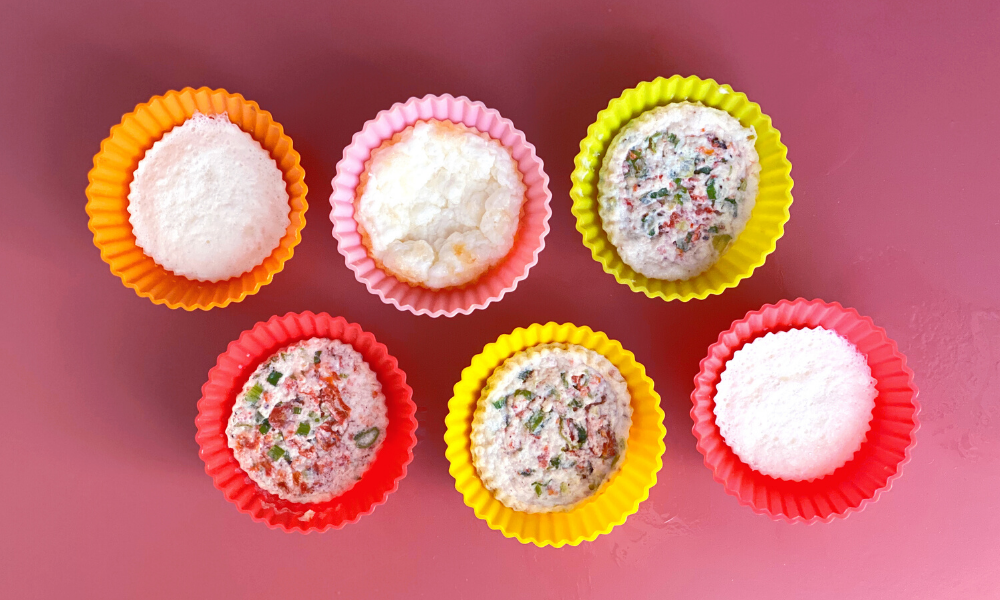 I've tested and tested these. You've waited and waited for them. Now here we are, finally, with a recipe for my Copycat Starbucks Instant Pot Egg White Bites.
I'm not really sure what else to write, except to thank you for your patience. I  know y'all have been waiting a long time for this recipe (because you've been telling me non-stop on Instagram). I even got put on blast in a recent episode of Didn't I Just  Feed You because someone reached out to our DIJFY Instagram account too! But I deserve it: I first teased this Copycat Starbucks recipe in June 2019.
While there were some avoidable delays, I want you to know that I also tested this recipe a lot. And, frankly,  I sill may work on it. Here's the deal:
I love the flavor and will  not mess with the seasoning or add-in's. They work. I just think that they are still a teeny tiny bit more watery than perfection. But they're delicious and I'm being nit picky because, after all the research and testing I did specifically to avoid them  from weeping, I was hoping to nail the watery egg issue completely.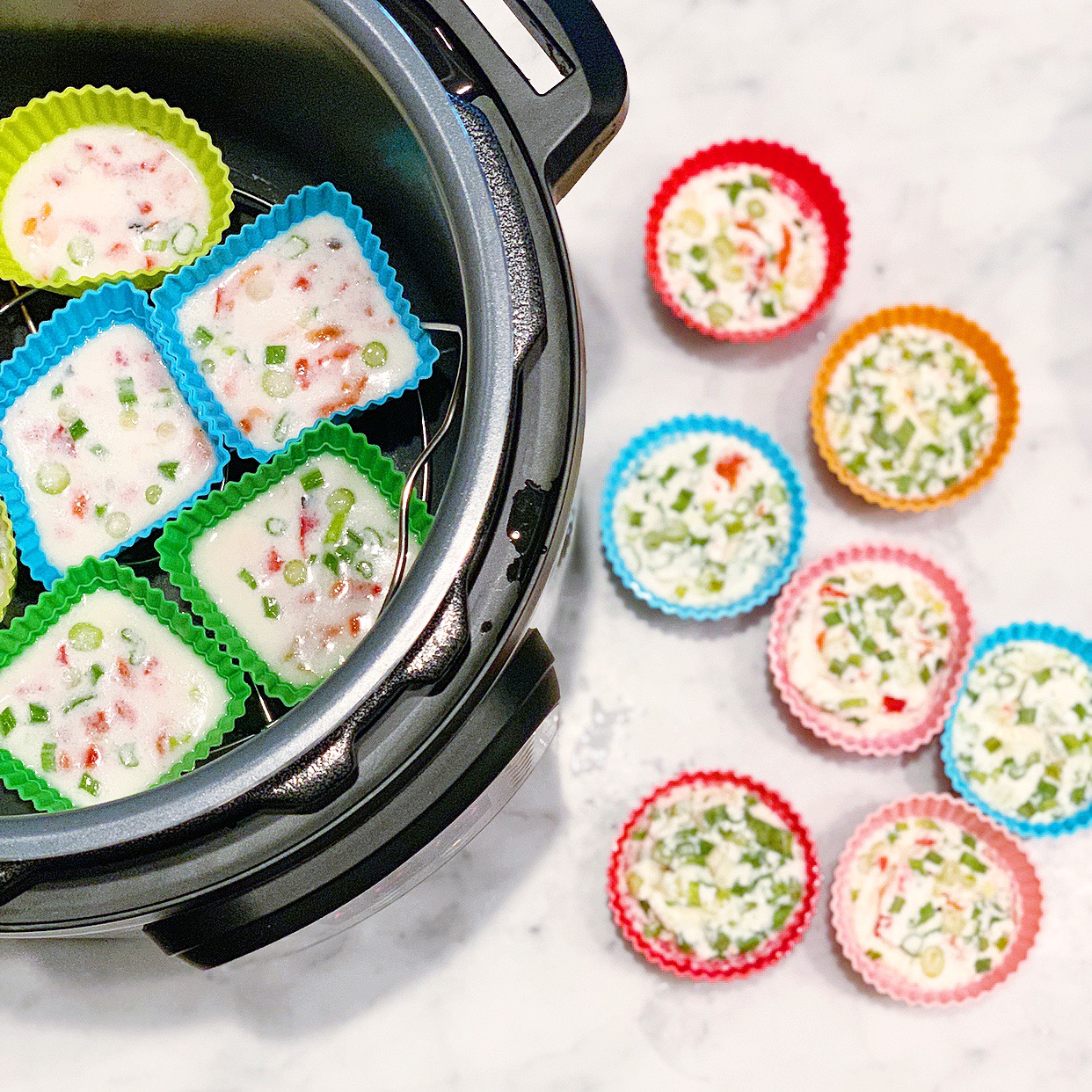 The thing is, as far as I can tell, nobody has been able to do that. I know because I didn't just test my  own recipe (over and over), I also tested other baked and Instant Pot egg recipes. Weeping is a thing.
I could bore you with the details (more fat, don't use a blender, the baking soda helps), but in the end, the bottom line is that these are tasty, convenient, and better than the other recipes I found. So with that, they are in heavy rotation in my house. I think they can be in yours too.
Note: Make These In the Oven
You can also make these in your oven! In step one, preheat your oven to 350 degrees. In step three, bake for about 15 minutes, until egg whites are just set in the center. Pick up with browning in the broiler if desired.
Copycat Starbucks Instant Pot Egg White Bites
Ingredients
Cooking spray
6  egg whites
1/4 cup whipped cream cheese
2 tablespoons cottage cheese
1/4 teaspoon salt
1/4 teaspoon freshly ground black pepper
A few grates of freshly ground nutmeg (you can substitute a pinch of pre-ground nutmeg)
3 tablespoons chopped roasted red pepper
2 tablespoons chopped fresh scallion (about 3 scallions, light and dark green parts)
1/4 tsp baking soda
1
Lightly coat 12 silicone baking cups with cooking spray; set aside. In a small bowl, whisk together egg whites, cream cheese, cottage cheese, salt, pepper, and nutmeg.
2
In a separate small bowl, toss the chopped red pepper and scallion with baking soda. Add to the egg white mixture and stir to combine.
3
Fill the prepared baking cups about 3/4 full with the egg mixture. Add 1 cup of water to your Instant Pot and put a trivet inside. Place the baking cups on top (you may have to cook your egg bites in two shifts). Place the cover on your Instant Pot, turn the valve to pressure, and set to pressure cook on low for 5 minutes. Allow the Instant Pot to release naturally before carefully taking your egg bites out.
These are ready to eat as is, but if you like that slightly browned top that you get at Starbucks, set your broiler to low and broil for about 5 minutes. Once cooled you can store these in your fridge for up to 5 days and heat/brown them in the broiler before eating, or just pop them into the microwave.