Chewy Gingerbread Cookies with Lemon Glaze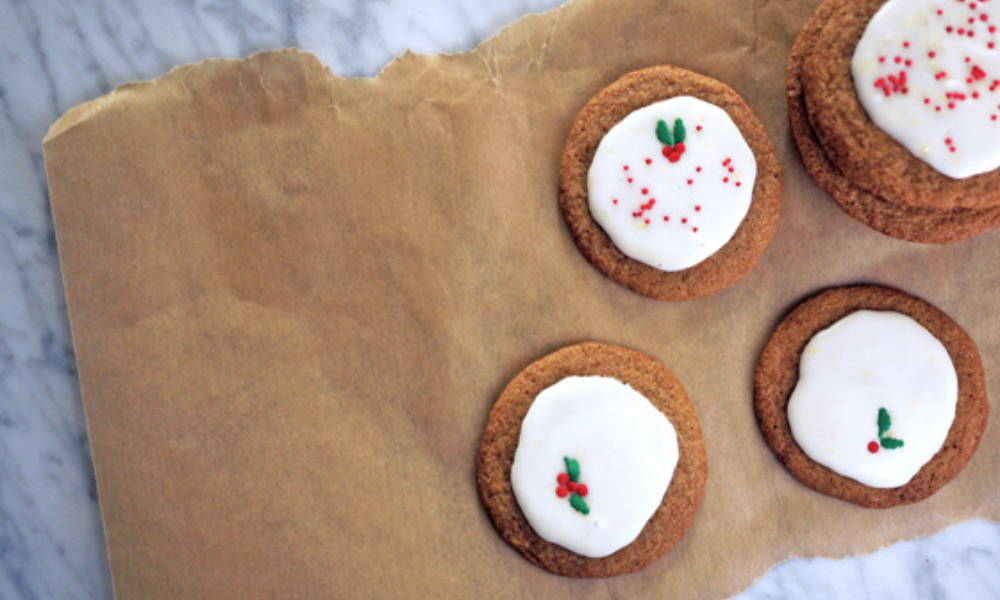 This cookie has all the holiday flavor of a classic gingerbread cookie, but with the crispy-around-the-edges, chewy-in-the-middle texture I crave. No crumbly, crunchy, or cakey here.
This is not your standard gingerbread person cookie dough. Rather, it has all the great texture of a perfect chocolate chip cookie, but with gingerbread flavor. Make your person with something else — this cookie is for Santa.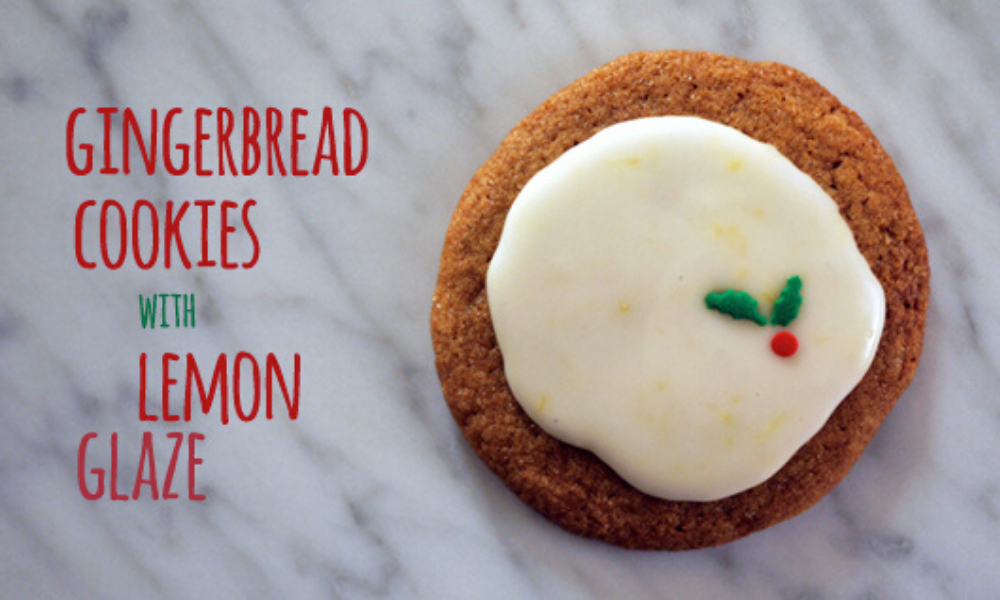 And the lemon glaze? It's optional, but so worth it. Lemon pairs beautifully with gingerbread, plus it turns these from everyday cookies into holiday cookies that can be decorated with festive sprinkles.
Chewy Gingerbread Cookies with Lemon Glaze
Ingredients
For the cookies:
2 cups all-purpose flour
1 teaspoon baking soda
1 teaspoon ground cinnamon
1/2 teaspoon ground ginger
1/2 teaspoon salt
1/4 teaspoon ground cloves
3/4 cup (1 1/2 sticks) butter, softened
1/2 cup granulated sugar
1/2 cup light brown sugar
1 egg
1/4 cup molasses
For the icing:
3 cup confectioners sugar
1 1/2 teaspoon lemon zest
1/4 cup, plus 2 tablespoons fresh lemon juice
1
To make the cookies: Preheat oven to 325 degrees and line a cookie sheet with parchment paper; set aside. In a medium bowl, whisk together flour, baking soda, cinnamon, ginger, salt, cloves to combine; set aside.
2
Add softened butter, granulated sugar, and light brown sugar to the bowl of a stand mixer fitted with a paddle attachment or to a bowl that can be used with an electric hand mixer. Mix until light and fluffy. Add the egg and molasses and mix until just combined.
3
Add the flour to the butter mixture and combine until the flour is fully incorporated. You may need to stop the mixer to push down the sides, but be careful not to over mix the dough.
4
Scoop dough by the tablespoon and roll into a ball. Place on the prepared cookie sheet at least 2 inches apart and gently flatten each ball of dough before putting the cookies in the oven. Bake for 9-11 minutes; I alway err on the side of less baking time to ensure that the cookies remain chewy in the center. Once done, allow cookies to cool on the baking sheet for 3 minutes before transferring them to a wire rack to finish cooling.
5
To make the lemon icing: While the cookies bake, combine confectioners sugar, lemon zest, and fresh lemon juice in a medium mixing bowl until the icing forms. It should be the consistency of a thick, easily spreadable paste.
6
Once cookies have fully cooled, use an offset spatula, a knife, or the back of a spoon to ice cookies with the lemon glaze. If decorating, be sure to top with sprinkles right away, before the glaze hardens.