My Favorite Travel Pants and How to Wear Them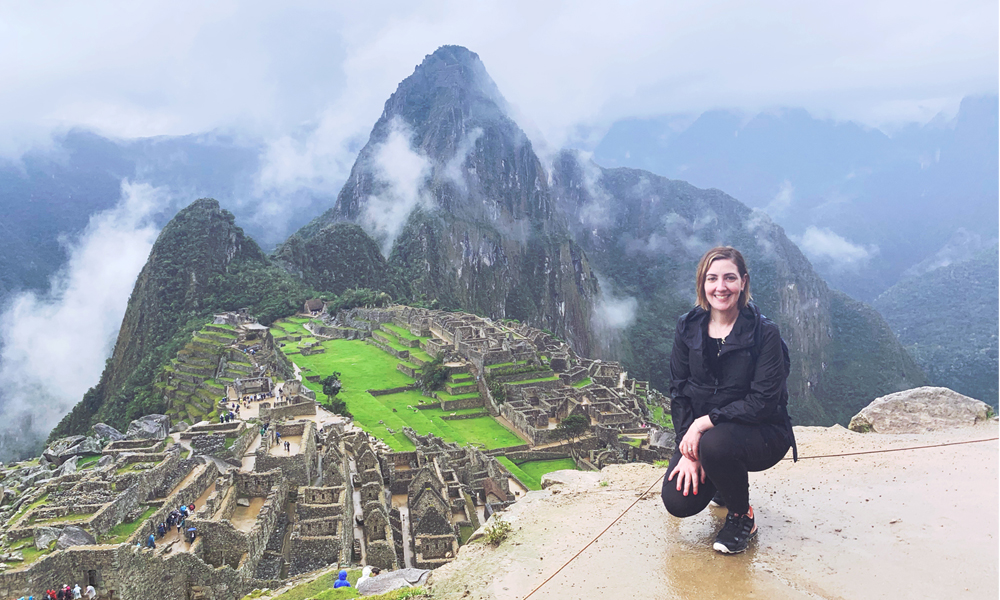 You've probably seen many titles promising fantastic finds like this, but here's what makes this post different: I take no particular pride in packing light.
I'm an unapologetic over-packer. If having the right outfit for every possible scenario means lugging extra bags, I'll lug extra bags. And as someone who considers "appropriate" dress to include stylish footwear and a great bag, too, you can guess that I overpack for most trips. And you'd be right.
I've been working to figure out how to pack light while bringing the lewks for years nows. Because, of course, if I can I can look fabulous my entire vacation and also bring fewer things, I'm game.
The Challenge
My family and I typically travel to places where we spend time in lots of different settings. This year, we traveled to Peru and Brazil, and in both countries we visited sophisticated restaurants, hole in the wall eateries, and spent equal time lounging at fabulous beach resorts, having outdoorsy adventures, and chilling in casual, eco-friendly spots.
Plus, travel with kids. So comfort is key, especially for travel and transition days.
The Find
Through these trips, I finally figured out a game-changing piece of travel clothing that will become a suitcase staple for every trip: Spanx Skinny Jeans. They have a flattering cut, are sturdy enough to wear over and over without losing shape or feeling icky by the end of two weeks, and they are hella comfortable.
While everyone is going mad for travel gear made with high-tech fabrics that are breathable and wrinkle-free, I find that the cut of many of these newfangled travel pants — even the very highly rated ones that are considered "fashionable" — have either too casual or athletic a cut to also serve as all-purpose pants for an entire trip. Basically: they're only good as travel pants or for travel days, sometimes for adventure days too.
The problem for me is that I like to wear legging-cut pants when I adventure, but not so much when out and about. Also, I tend to get dirty when I go on adventures like hiking, so it doesn't always make sense for my all-purpose travel pant to double as my adventure pants.
For me, the answer is to pack these North Face Utility Hybrid Hiking Tights (pictured top) for my adventures and my Spanx jeans for pretty much everything else, from evenings at resorts to city exploring to travel days.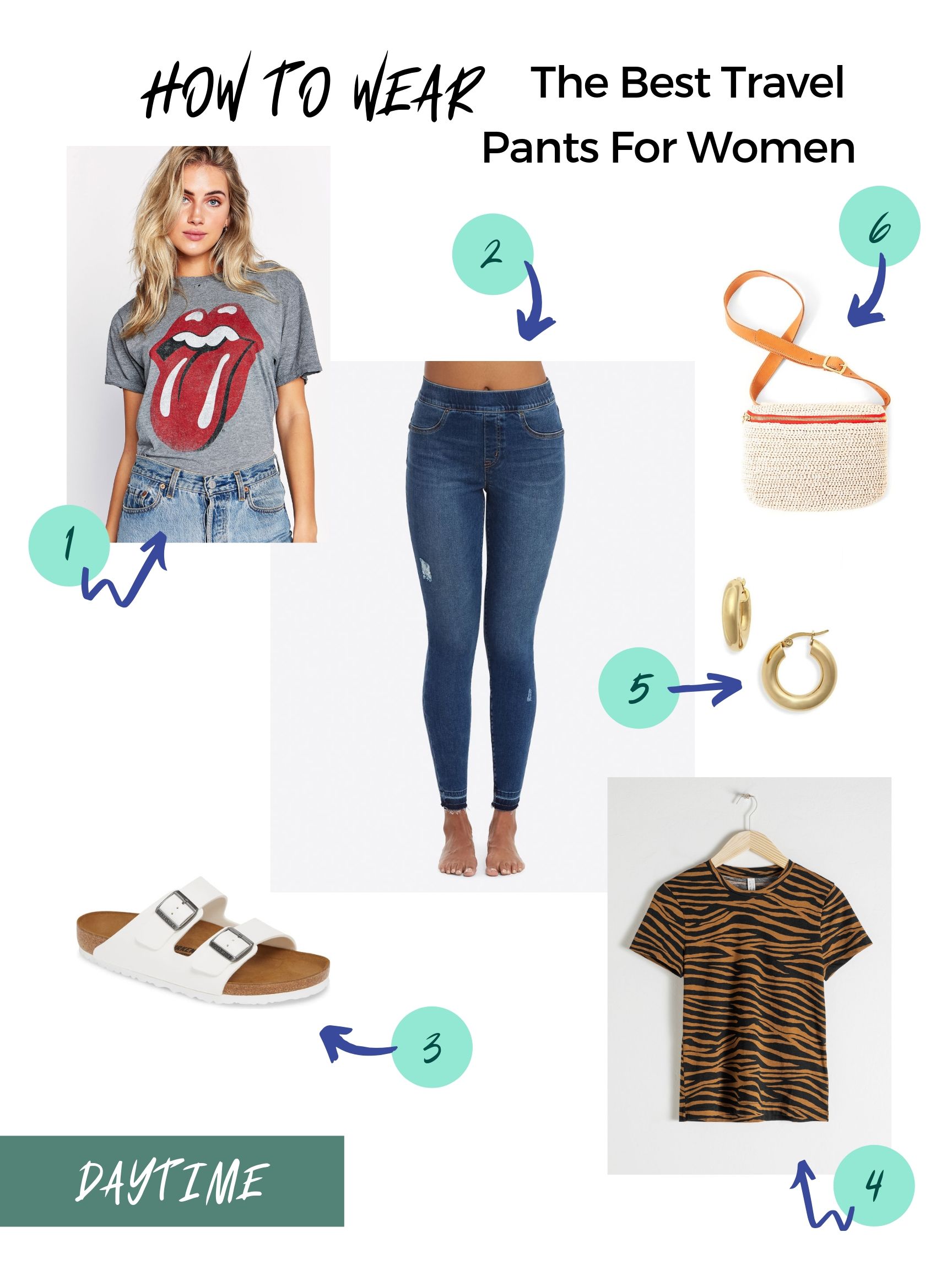 How to Wear the Best Travel Pants for Women: DAYTIME
For daytime wear in a city, small town, or while traveling, your Spanx denim leggings can be word with any casual tee, a cute fanny pack to keep your valuables safe and you hands free, and comfortable shoes like Birks, which come in so many fantastic colors and even chic versions designed in collaboration with brands like my fave, Opening Ceremony.
They work equally well with travel-friendly sneakers that will keep your feet comfortable and supported during long days on your feet, like the new Adidas Pulseboost kicks (a better choice than NMDs and their other lifestyle boost options).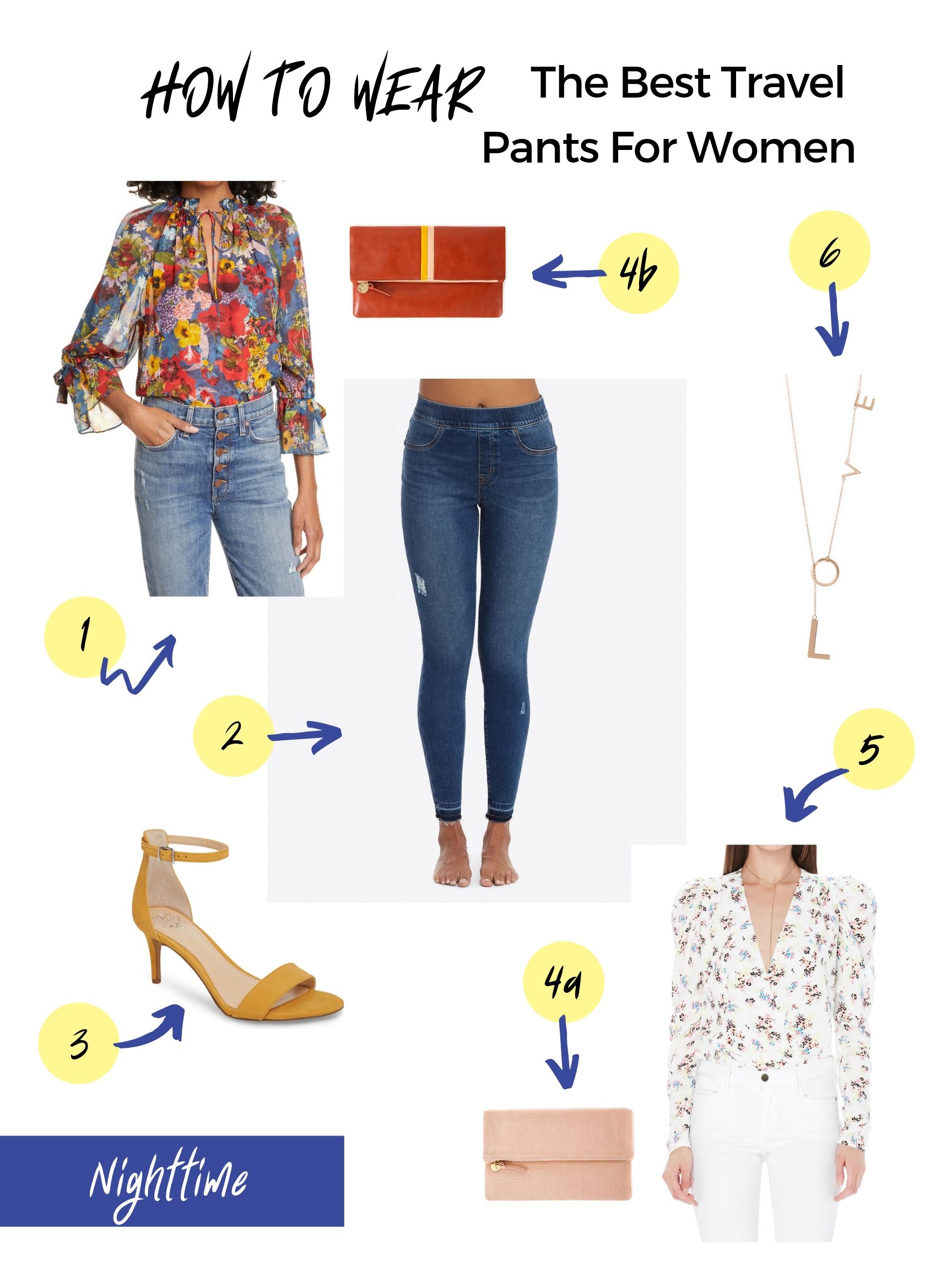 How to Wear the Best Travel Pants for Women: NIGHTTIME
For nighttime wear, just like any darker skinny jean, your Spanx denim leggings can be easily dressed up or down, whether you're in a city, small town, or resort. To dress them up, I bring easy-to-pack favorites like:
Pretty much everything on both of these lists rolls up tiny and takes up minimal suitcase space. So can we say that I cracked the mom travel dress code?!
I think so, but let me know what you always pack when you travel to keep your bags light. Or not!
NOTE: This post is NOT sponsored and none of the links are affiliates. They're just fun finds that I wanted to share with you.