How To Make Chocolate Dipped Ice Cream Cones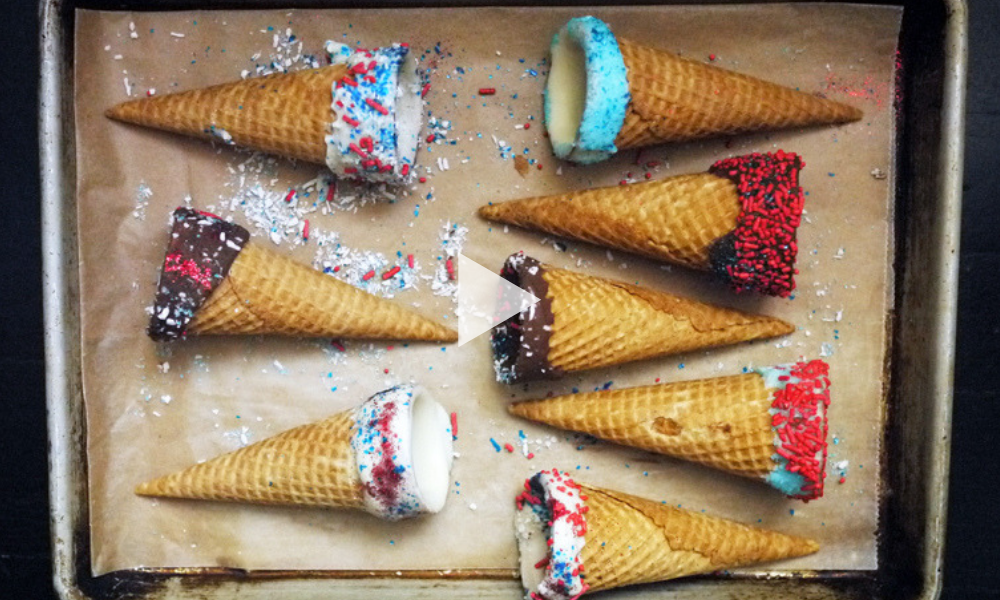 My red, white, and blue Chocolate Dipped Ice Cream Cones are a perfect treat for July 4th or Memorial Day, because they're delicious, of course, but also because they keep the kids busy.
Festive chocolate dipped ice cream cones can be prepped ahead of time as part of the kids' pre-party fun, or even better, made at the party as an activity. If you do that, just make sure that the kids make their cones early on in the festivities so that the chocolate has time to set before dessert.
While I love this red, white, and blue version for a good flag-waving holiday, let's be clear: you can make festive chocolate dipped ice cream cones whenever, for whatever occasion.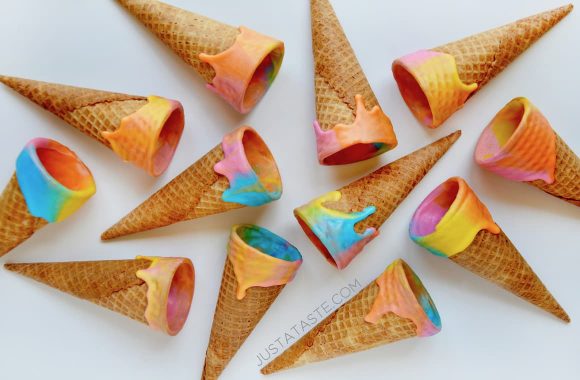 I've been eyeing the Unicorn Ice Cream Cones by Kelly at Just A Taste (pictured). And if you ask me, Monday night gets a whole lot better when your dessert is served in a cone that's been dipped in chocolate and sprinkled with chopped nuts, shredded coconut, and sprinkles for added happiness.
If you're going for color, you can either use white chocolate chips and colorful toppings (sprinkles, crushed up freeze-dried fruit, etc) or look for colorful candy melts — they come in every hue of the rainbow and then some.
Check out my video for a detailed how-to, tips on how to keep the chocolate smooth (a must!), topping ideas, and a quick trick for making sure that ice cream doesn't drip through the bottom of the cone once it's go time.
I like to keep eating easy, because making them is messy enough.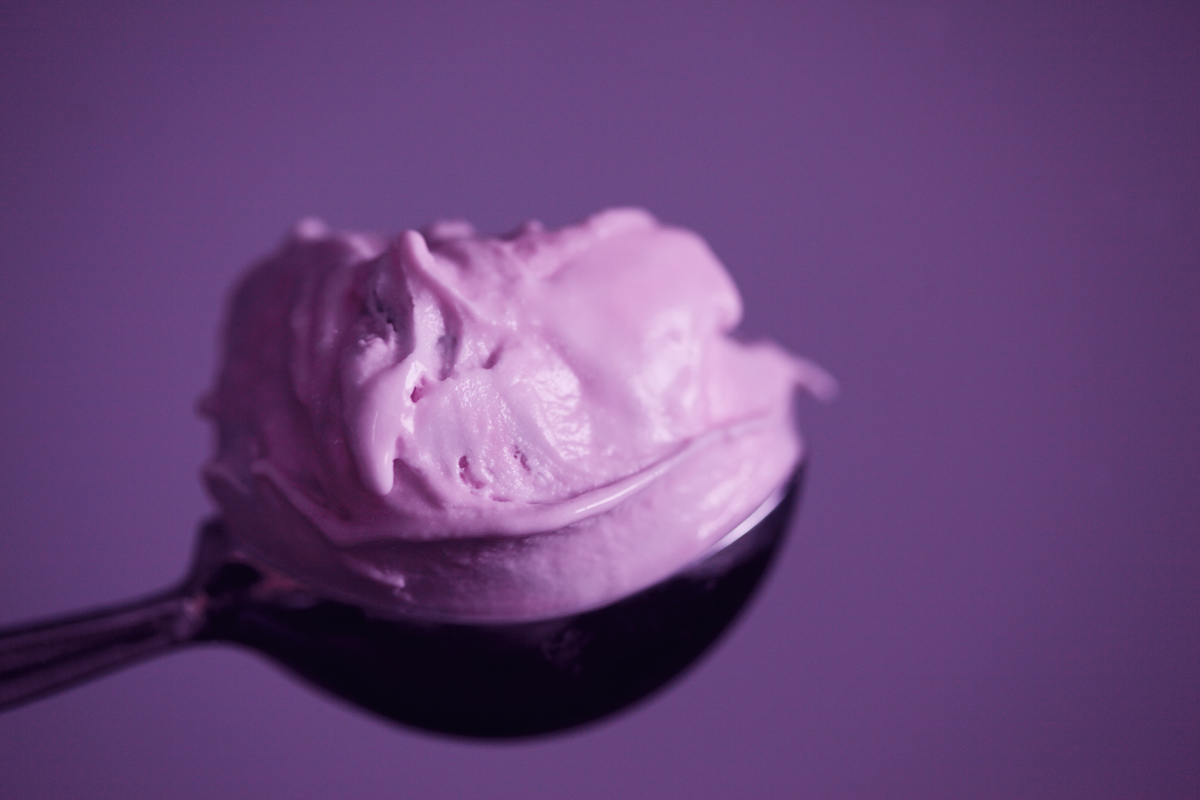 Pro-Tip:
Prep a muffin tin with paper liners and fill each one with a scoop of ice cream. Place in the freezer until go time and, when it's time for ice cream, grab your muffin tin full of perfect scoops from the freezer and feel like the hero you are.