The Best Mulled Wine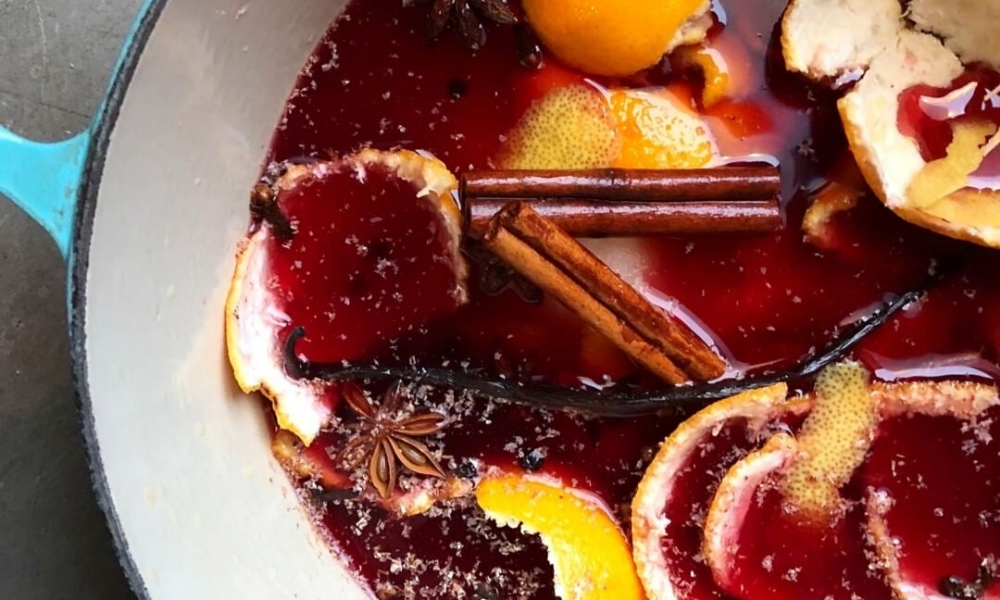 Knowing how to make delicious mulled wine is at the top of my holiday season skill set, along with making pies, wrapping gifts like a ninja, and keeping secrets.
(I score 2 out of 4. Can you guess my failures?!)
Mulled wine is one of my favorite winter drinks. Like a warm version of sangria, it's packed with citrus and boosted with holiday spices. Make a big batch of this and keep it warm all day to keep the wine-drinkers in your family happy.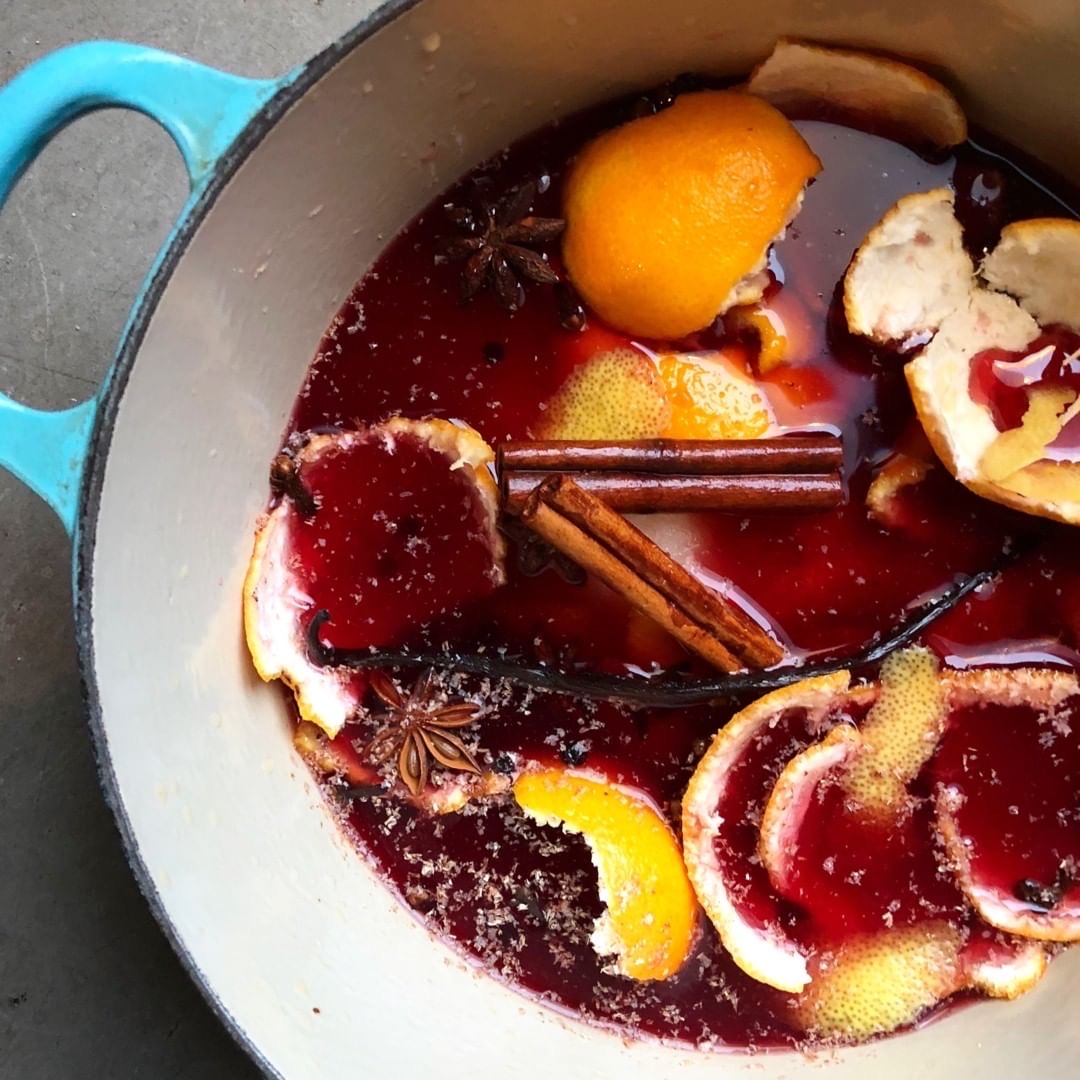 Before we get to the recipe, a few essential tips to making sure your mulled wine comes out  as delicious as possible:
Use an inexpensive red wine. It shouldn't be swill (obviously!), but using an expensive bottle is like throwing money down the drain.
Use any variety of dry red wine that you like best, just keep in mind that the more mild the flavor, the more the mulling ingredients get to shine. Though it isn't the most mild choice, I like using a Cabernet Sauvignon for this recipe; I think that the flavors of a simple Cab pair well with these mulling spices.
Be sure to keep the wine from reaching a simmer, which will cook off all the alcohol.
Note:
This recipe is for a crowd! Reduce by half or three-quarters if you want to make a small or mini batch.
Mulled Wine
Ingredients
4 750ml bottles of red wine (see note under "Tips" about type of wine)
1/2 cup pitted prunes
3 peeled clementines, peels reserved
1 1/2 cups granulated sugar
1 lemon, peeled
15 cloves
4 star anise
2 cinnamon sticks
A small palmful of black pepper corns
20 grates or so of fresh nutmeg
1/2 a vanilla bean pod, split
1/2 cup cherry brandy, divided
1/3 cup armagnac
1
Empty bottles of wine into a large pot or the insert of a slow cooker. Add prunes and the separated segments of 2 peeled clementines. Set aside.
2
Make a syrup: Add the sugar to a separate, small saucepan along with the peel of all 3 clementines, the juice of the remaining clementine (discard the pith), the peel of the lemon, the juice of the lemon, all the spices, and the vanilla bean pod. Ladle in enough wine to cover the sugar and add 1/4 cup of the cherry brandy. Place saucepan on medium-low heat and allow to simmer, stirring occasionally, until the sugar dissolves. Turn the heat to full medium and bring to a low, but rolling, boil. Cook until a syrup forms, about 4-5 minutes.
3
Pour the syrup, along with all of the peel and spices, into the wine that's been waiting in the pot or slow cooker. Add the remaining cherry brandy and armagnac; stir to combine.
4
Set the slow cooker on low or place the pot on your stovetop's lowest setting. Serve once warmed through; keep on very low heat until all of the wine is gone.