Leftovers Lunch Box Grain Bowls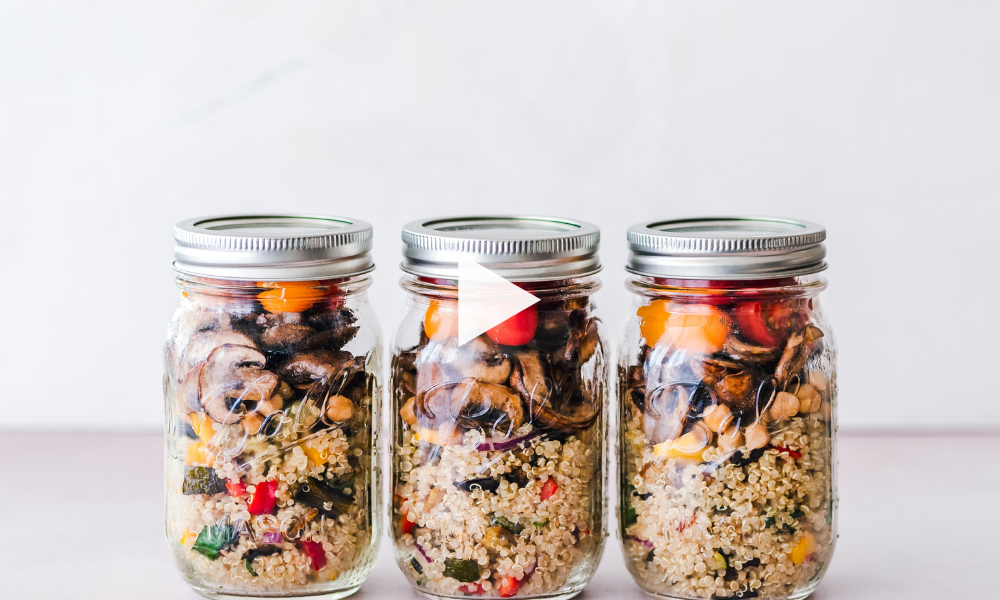 Using leftovers to make lunch bowls seems like a no-brainer, but beware the hodgepodge lunch. Instead, make 'em right with my Lunch Box Grain Bowl ideas.
The idea is simple: layer a carb, protein, and veggies and top with dressing or condiments to get a deliciously well-balanced and perfectly filling lunch. But the key is pairing ingredients around a particular flavor profile so that lunch doesn't look or taste like a kitchen sink meal gone awry. Especially if you're making these for kids.
___________________
Related:
Getting Your Tweens & Teens to Eat Healthier School Lunches —

___________________
Watch how I put these grain bowls together in a snap (when the boys were so young; now one is a tween!), and get flavor ideas below.
Japanese-Style Lunch Bows
Build on leftover sushi or brown rice and tofu or chicken. Top with frozen edamame and shredded carrots (I use store-bought pre-shredded when I'm in a rush). Dress with soy sauce, a combo of soy sauce and rice wine vinegar, or carrot ginger dressing. You can also pack half of an avocado for some extra healthy fat.
Middle Eastern-Style Lunch Bowl
Build on leftover couscous and, if you want to add animal protein, chicken too. Add drained and rinsed canned chickpeas, as well as chopped lettuce and tomatoes. Finish with a drizzle of tahini. Or get fancy and whisk your tahini with a little bit of hot water and fresh lemon juice.
Thai-Style Lunch Bowl
Build on rice noodles and tofu or leftover meat. Top with shredded carrots and leftover (or quickly microwave-steamed) broccoli. Top with peanut sauce. (You can use hoisin sauce in a pinch, though the flavor skews more Chinese!)
Italian-Style Lunch Bowl
Build on leftover cut pasta. Add canned tuna and drained and rinsed canned cannellini beans. Top with chopped tomatoes, red pepper (roasted red pepper if you have it), and celery. Finish with a simple vinaigrette.