Hummingbird Muffins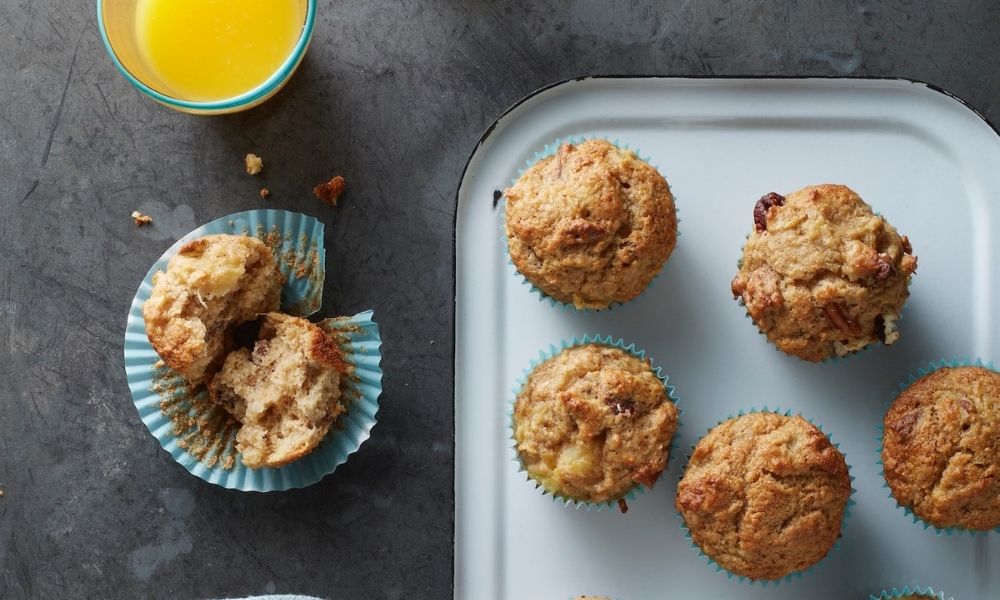 A riff on the classic southern cake, this Hummingbird muffin recipe brings together pineapple, coconut, bananas, pecans and warm spices.
Since these muffins aren't particularly low in sugar (though, for the record, they are also not particularly high in it either), I keep the portion on the smaller side, which makes the yield more like a dozen and a half than a proper dozen. If you want oversized muffins, fill the muffin well all the way up and you'll end up with about twelve muffins.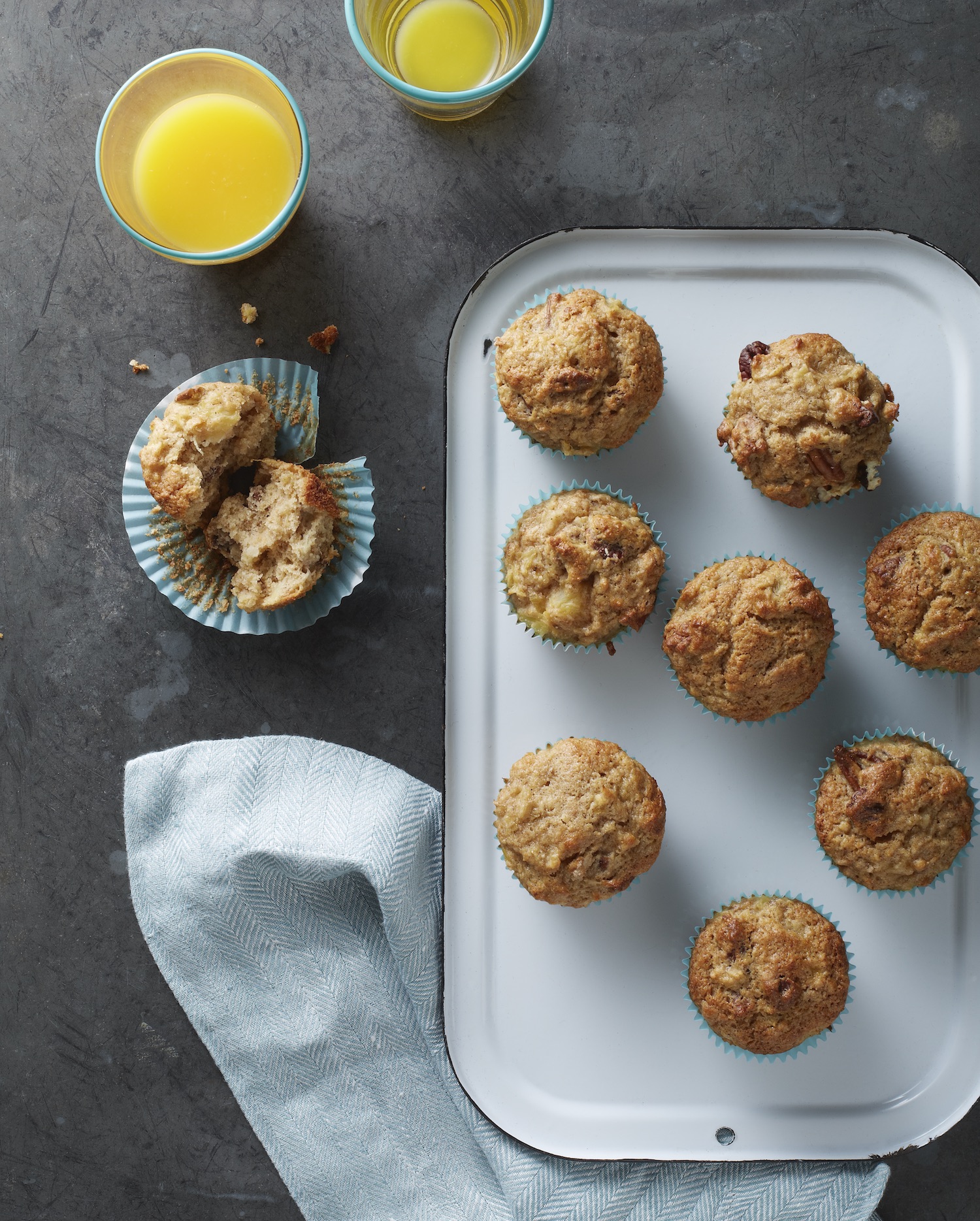 These make a perfect afternoon snack, but you can also easily pair one of these muffins with a hard-boiled egg or smoothie for a fantastically quick and delicious breakfast. Or drizzle a simple glaze on top and call them dessert.
Also! If you want a run down on how to adapt this — or any! — muffin recipe so that you always have an all-purpose muffin mix that can help you turn nearly anything into muffins, check out this episode of my podcast Didn't I Just Feed You: How to Make Muffins + Why You Should.
Hummingbird Muffins
Makes 16-18 muffins (see note above)
Ingredients
8 tablespoons (1 stick) unsalted butter
Neutral oil, such as grapeseed or canola, for pan (optional)
1 cup all-purpose flour
1 cup whole wheat pastry flour (or another cup of all-purpose)
1/2 cup granulated sugar
1/2 cup unsweetened shredded coconut
1 tablespoon baking powder
2 teaspoons ground cinnamon
1 teaspoon salt
1/2 teaspoon freshly ground nutmeg, or 1/4 teaspoon ground
2 large eggs, ideally at room temperature
1/2 cup packed light brown sugar
2 teaspoons vanilla extract
2 ripe bananas
1 cup canned crushed pineapple, drained (but not pressed dry)
1 cup chopped pecans
1
Preheat the oven to 350˚F. In a small saucepan or in the microwave, melt the butter and set aside to cool. Line a 12-well muffin tine with paper or silicone cups or lightly grease with oil.
2
In a medium-size bowl, whisk together the flours, granulated sugar, coconut, baking powder, cinnamon, salt, and nutmeg.
3
In a separate medium-size bowl, whisk together the cooled, melted butter, eggs, brown sugar, and vanilla. Add the wet ingredients to the dry and, using a silicone spatula or wooden spoon, mix until just combined.
4
Cut the bananas into 1/2-inch pieces and slightly mash each piece with a fork. Stir the banana pieces, pineapple, and pecans into the batter until well combined.
5
Divide the batter evenly among the prepared muffin wells and bake for 20 to 23 minutes, or until a toothpick inserted into the middle of a muffin comes out clean. Remove from the oven and allow the muffins to cool in the pan for 3 to 5 minutes before transferring them to a wire rack or the counter to finish cooling completely. Store any muffins not served the same day in a sealed container at room temperature for up to 2 days or in the freezer for up to 3 months.