5-Ingredient Instant Pot Chili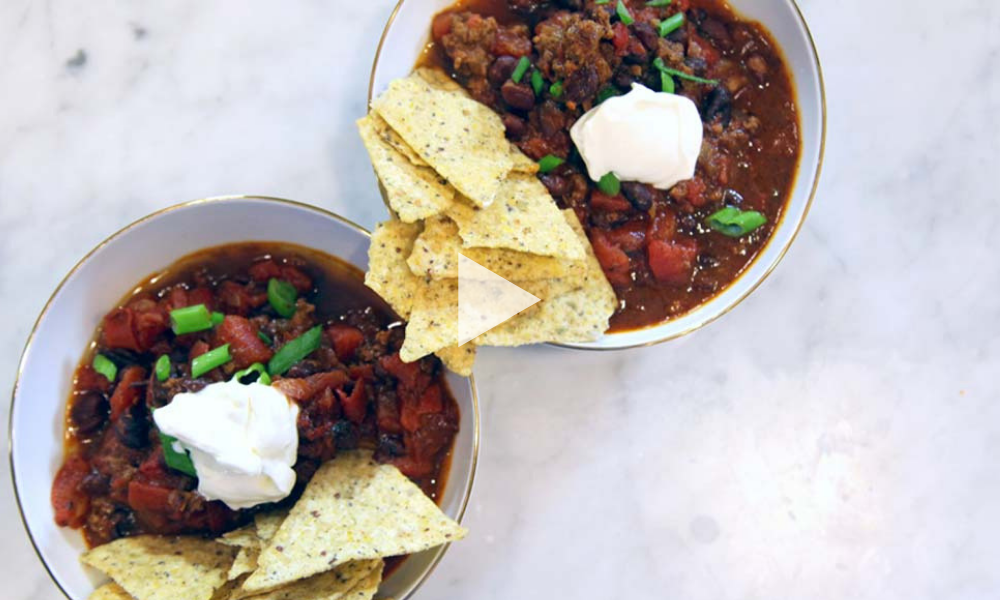 I've come full circle: When I first started cooking, it was all about challenging myself with complex recipes. These days, the challenge is creating robust flavors with as few ingredients, in as little time as possible.
When I first started experimenting with chili, I would play with a long list of ingredients, from complex spice combinations, to hard-to-find chile peppers, to beers. Now, though, I throw five key ingredients into my electric pressure cooker and call it a night. And you know what? It's delicious.
____________________
RELATED: The Busy Parent's Guide to Instant Pot Cooking 
____________________
Does this chili have a remarkably complex depth of flavor? Certainly enough to make a wickedly delicious dinner in 30 minutes.
5 Ingredient Instant Pot Chili
Ingredients
Olive oil
1 large white onion, diced
1 pound ground beef, you can substitute ground dark chicken meat or turkey
3 (14-ounce) cans diced fire roasted tomatoes (with green chiles is especially great )
2 (15-ounce) cans black beans, rinsed and drained
3 tablespoons chili powder
1
Drizzle the insert of your electric pressure cooker with some olive oil and set it to "saute." Once hot, add the diced onion and cook until translucent and fragrant, 5 to 7 minutes, depending on how hot your pressure cooker gets.
2
Add the ground beef and, using a silicone spatula or wooden spoon, break up the meat and cook it until it's just browned, another 10 minutes or so.
3
Add the tomatoes, black beans, and chili powder, and stir to combine. Cover the electric pressure cooker and set the valve to "pressure." Switch from "saute" to "pressure cook" on high for 25 minutes. When cooking time is up, release the pressure manually and allow the chili to sit for 5 minutes before serving.