5 High Protein School Lunch Ideas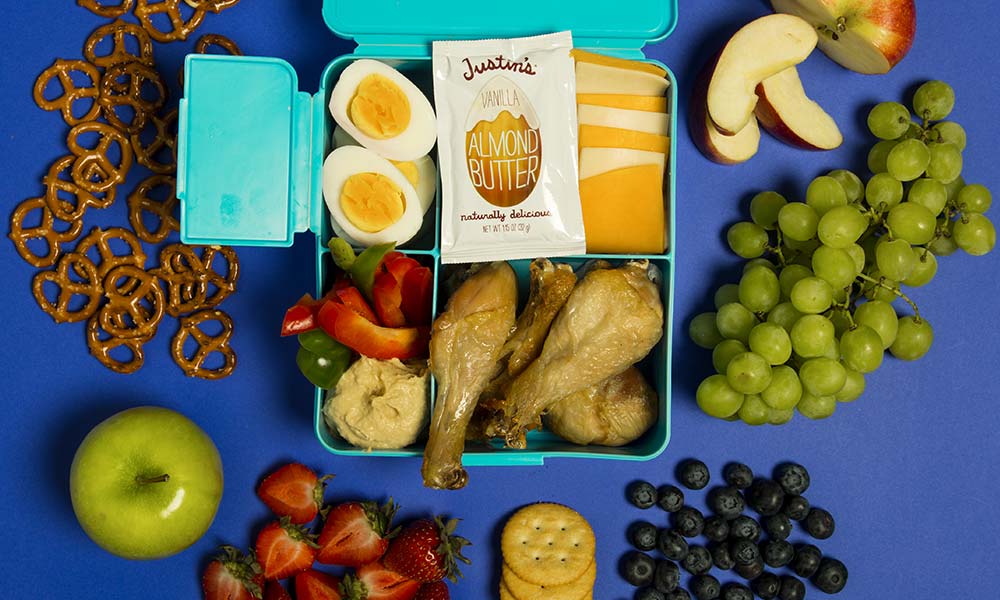 I have a secret: Parents worry too much about protein.
I've asked more than one pediatrician, and they've all confirmed that most kids get plenty. But no matter how many times I reassure parents — including myself, by the way — they (I mean, we) are not convinced.
To ease our concerns, I've come up with five easy, kid-friendly lunches that are high in protein to keep in heavy rotation. Because it's not like these are bad for our kids, and they're delicious too.
———————————
RELATED: School Lunch with Catherine McCord

———————————
Plus, I make extra for my workout days to ensure that I also have a healthy, high-protein lunch on hand for myself. Otherwise, the hunger hits and who knows what I'll go for!