Easiest Roasted Squash and Apple Soup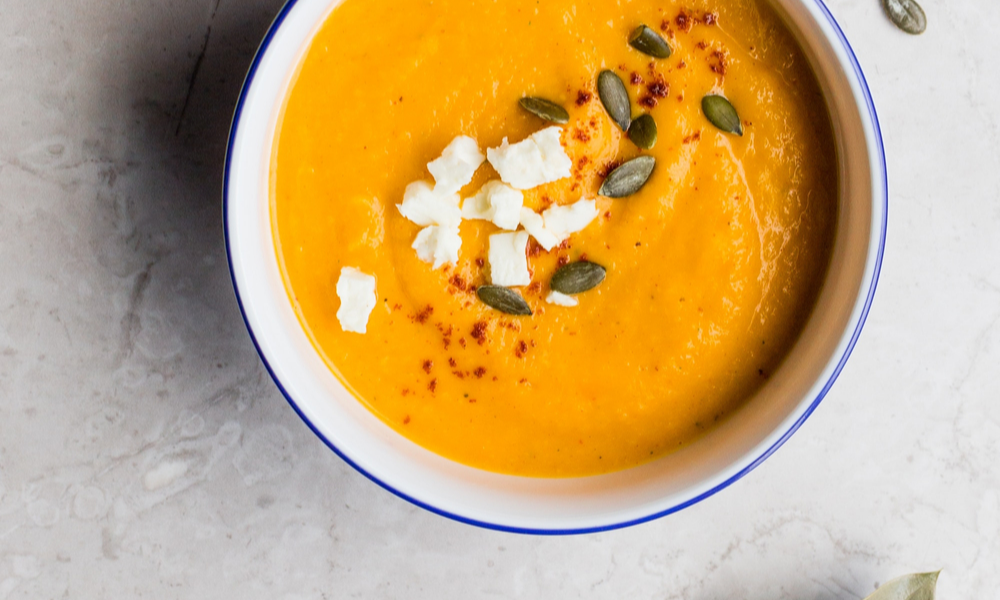 I could write about how perfectly seasonal this roasted squash and apple soup is. Or how it's proof that just a handful of fresh, simple ingredients can make big flavor. Instead, let me tell you that it's the perfect thing to make if you've broken your toe. Like me.
Having a broken toe is a lot like anything else we busy parents deal with, and that means it makes getting dinner on the table hard to do. The next time you feel that way this fall and winter — whether because of a broken toe, hard day at work, exhaustion from dealing with kid meltdowns or anything else — I want you to make this.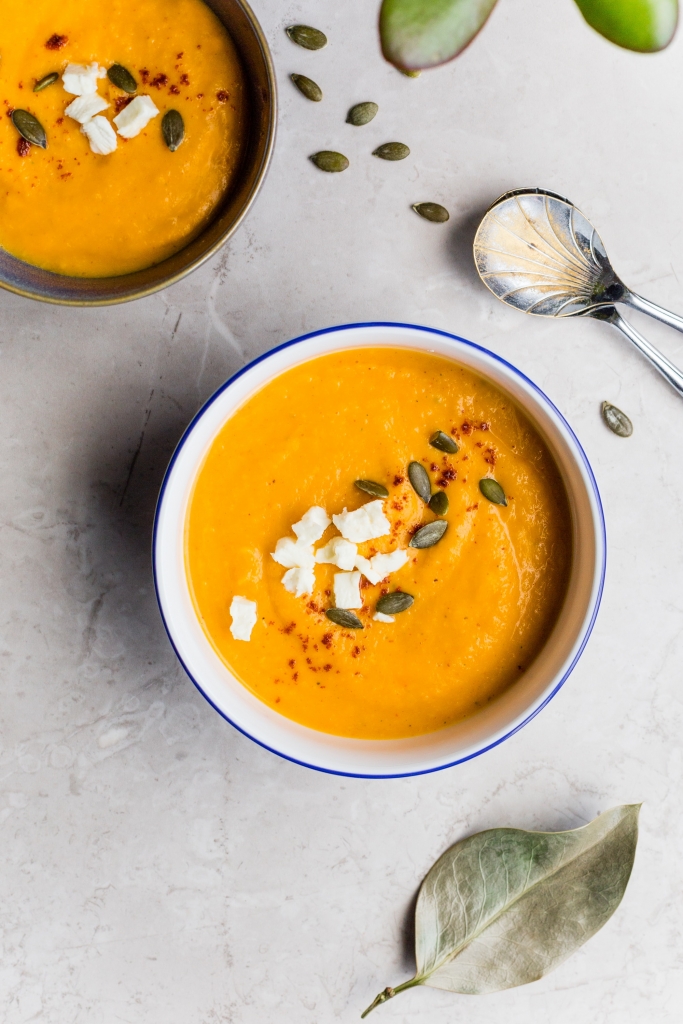 The great thing about this soup is that the oven does nearly all of the work. Beyond that, it takes 10 minutes to make.
I like serving this with grilled cheese (grilled apple and Gruyere is a perfect accompaniment) and a quick salad. But if there's not time — or energy for that — serve it topped with crumbled Feta cheese and crusty bread on the side.
Roasted Squash and Apple Soup
Ingredients
2 apples, peeled, cored and cut into 1-2″ cubes
2 shallots, peeled and quartered
1 butternut squash, peeled and cut into 1-2″ cubes
2 to 3 tablespoons olive oil
1 tablespoon fresh thyme
Salt
Freshly ground pepper
3 1/2 cups vegetable or chicken broth (homemade or store-bought)
1/2 cup apple cider
1/2 cup heavy cream
Feta cheese, sour cream or creme fraiche, for serving (optional)
1
Preheat the oven to 375 degrees. Toss apples, shallots, and squash with enough oil to coat everything well, thyme, and a generous sprinkle of salt and pepper. Roast for about 35-45 minutes, until everything is cooked through and caramelized in spots.
2
Puree roasted vegetables and apples with broth and cider. You can put everything in a stock pot and use an immersion blender or blend in batches using a stand blender or food processor.
3
If the puree is not already in a large pot, add it to one. Stir in the cream and, set over medium-low flame, heat through. Season with more salt and pepper to taste. I like serving this topped with crumbled Feta cheese or a dollop of sour cream or creme fraiche.