Baked Cheesy Rice with Green Chiles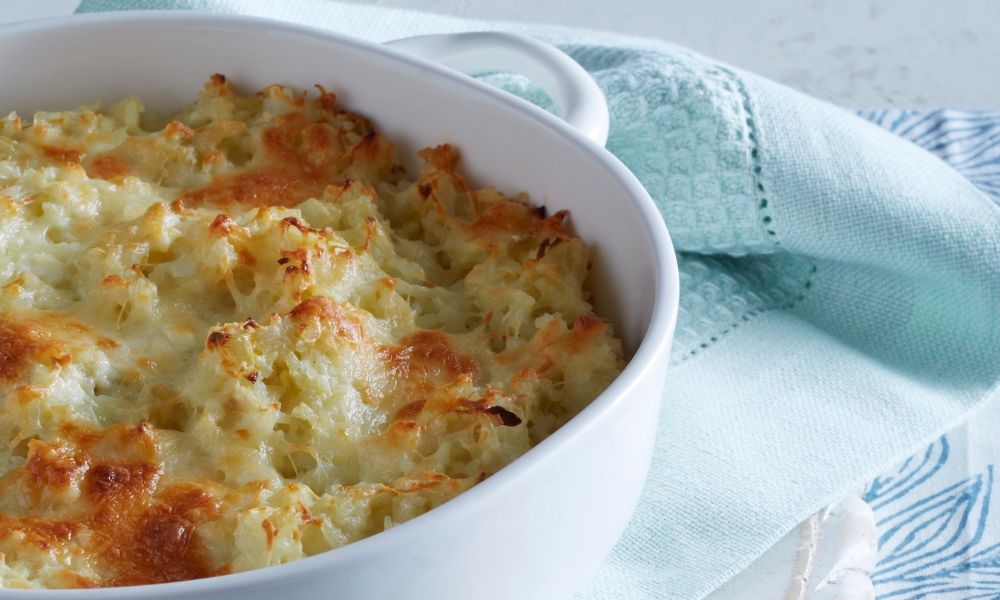 The next time you're craving mac and cheese, make this. Seriously.
This is my ultimate cool/cold weather side dish. Creamy, cheesy, and decadent, it's always a win. It's what I serve when the boys need a cheer-me-up meal, I go to a potluck, I gather with extended family, or I just straight-up need a win.
You can make the rice for this up to three days ahead or order extra white rice the next time you get take-out and use the leftovers as an excuse to make this. When the rice is already cooked, this comes together fast.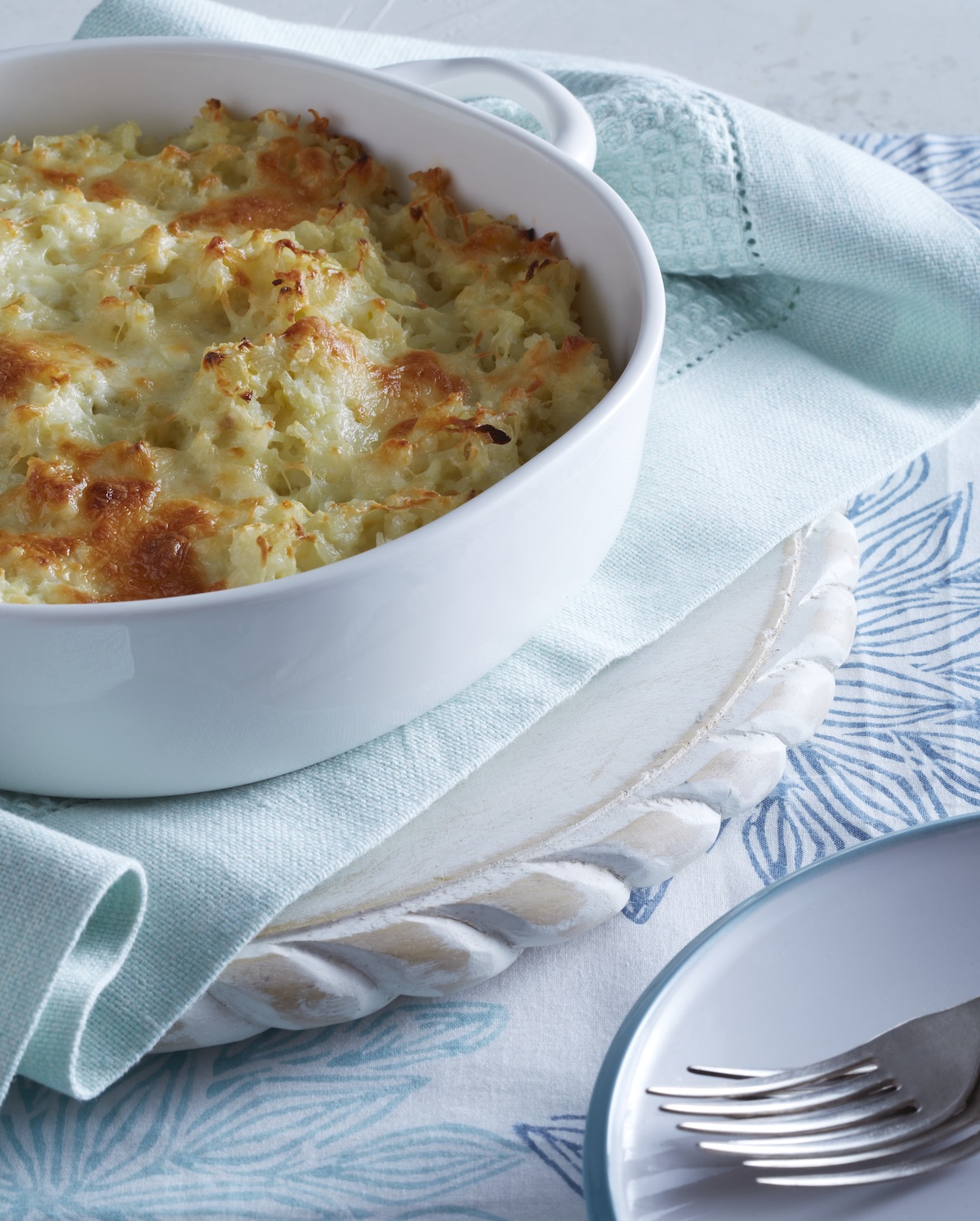 Baked Cheesy Rice with Green Chiles
Ingredients
1 tablespoon salted butter, plus more for baking dish
1 cup uncooked rice (about 3 cups cooked)
1 cup chopped onion (from about 1 medium onion)
1 (4-ounce) can green chiles (mild, medium, or spicy)
2 cups shredded Cheddar and/or Jack cheese
1 cup (8 ounces) sour cream
Scant cup (1/2 pound) cottage cheese (low-fat is fine)
1/4 teaspoon salt, plus more to taste
Chopped fresh cilantro, for garnish (optional)
1
Preheat the oven to 350F and butter a 3-quart baking dish. Cook the rice according to the package directions. You can do this up to 3 days ahead of time and then start at step 2.
2
Melt the tablespoon of butter in a medium size pan set over medium heat. Add the onion and green chiles and saute until the onions are fragrant and translucent and most of the liquid from the green chiles has cooked off, about 5 minutes.
3
In a large bowl, mix together the cooked rice, onion mixture, 1 cup of the shredded cheese, sour cream, cottage cheese, and the 1/4 teaspoon of salt, using a silicone spatula or wooden spoon, until well combined. Adjust the salt to taste. Spread the rice into the prepared baking dish and sprinkle the remaining cup of shredded cheese on top. Bake until the cheese is melted and bubbly, about 30 minutes. Remove from the oven, allow to cool for a few minutes, and serve, garnished with cilantro, if desired.