Lemon Cream Scones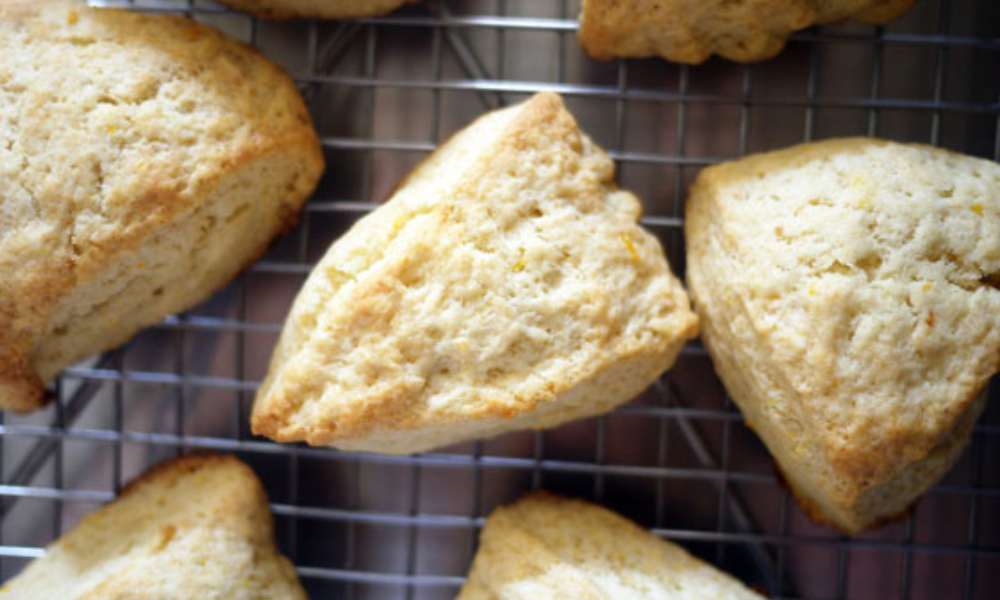 I don't like scones, which is, of course, why I set out to make a scone that I like. These Lemon Cream Scones are it.
Before you give me a hard time about not liking scones, just know that I've tried many, even at world class bakeries, and they almost always feel dry to me. Even when they are not bad dry. I guess it's just a texture thing.
It might also be that I'd always rather be eating cake over scones.
But still, I felt challenged to make a scone that I'd like. That I might even choose over cake (depending on my mood, of course).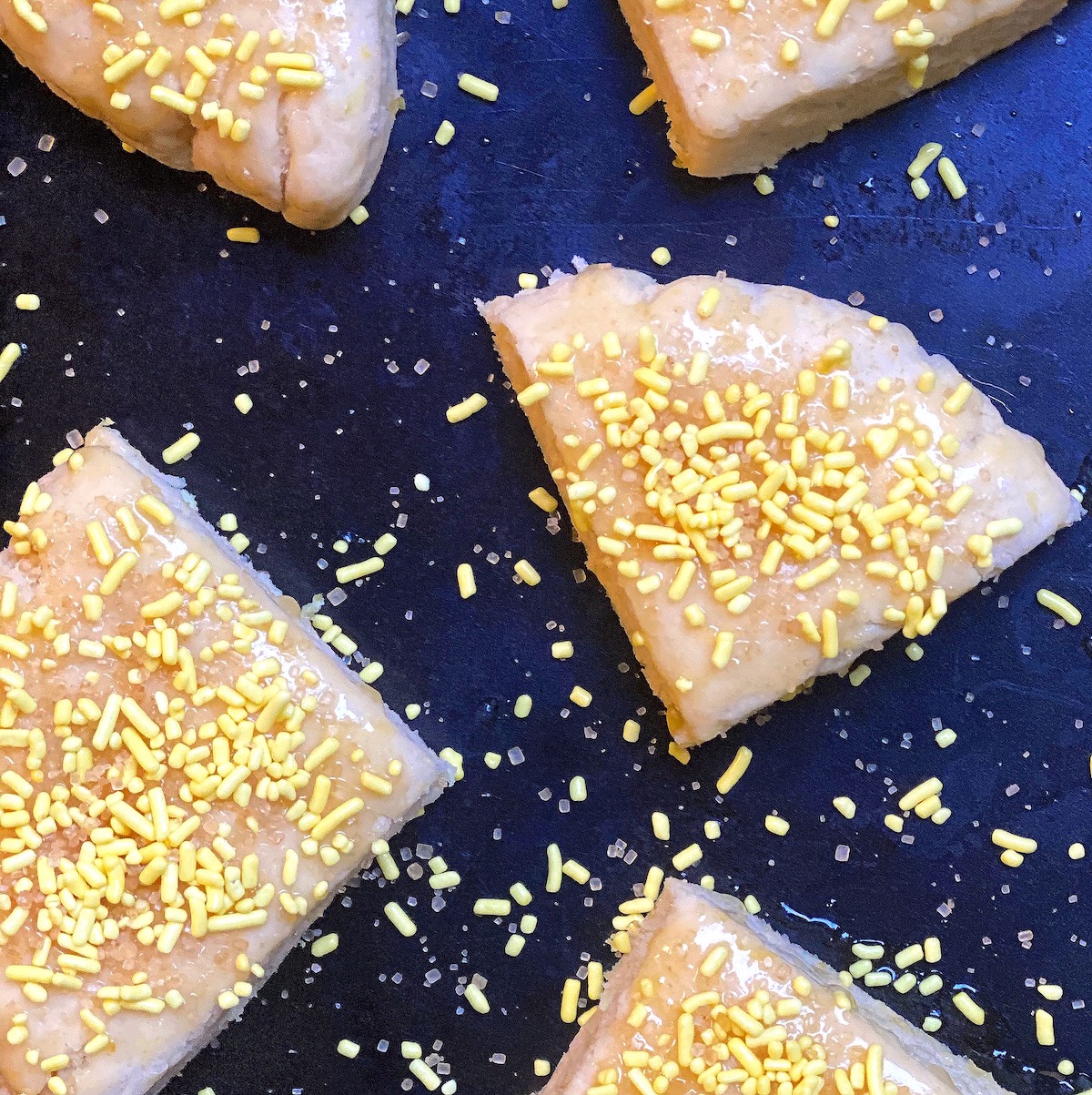 This recipe was inspired by the scones at Pop's, an old fashioned sweet shoppe in a small town on the Oregon coast that visit every summer (well, most summers). They are the only scones I've ever really enjoyed and are apparently a variation of a traditional cream scone. So that's what my recipe is too.
(I should've known that cream was the answer to all my scone problems.)
I'm thrilled to report that Pop's is still open and I cannot wait to go back to support a long-time, small food biz that made it through the pandemic. In the meantime, I've got these Lemon Cream Scones.
Ingredients
2 cups all-purpose flour
1/4 cup, plus 1 tablespoon granulated sugar
1 tablespoon baking powder
1/2 teaspoon salt
4 tablespoons chilled, unsalted butter, cut into small pieces
1 cup heavy cream
3 tablespoon lemon zest
1 teaspoon vanilla
1
Adjust your oven rack to the middle position and preheat oven to 425 degrees. Add flour, 1/4 cups sugar, baking powder, and salt to the bowl of a food processor and pulse to combine. Add butter, distributing evenly around the top of the dry ingredients. Pulse until the mixture resembles coarse meal.
2
Add cream, zest, and vanilla. Pulse a couple of more times, until a dough just comes together. Use a spatula to pull the dough from the walls of the bowl of the food processor and then turn the dough out onto a very lightly floured work surface.
3
Knead the dough until it comes together into a ball. Divide the ball into three 3/4-inch thick rounds—the first two should be roughly 4-inches, the third may be a little smaller. Using a butter knife, cut the first two rounds into four wedges and the smaller round into two wedges. Place the scones on an un-lined, un-greased baking sheet. Bake for about 12 minutes, until golden brown.