Hearts of Palm Dip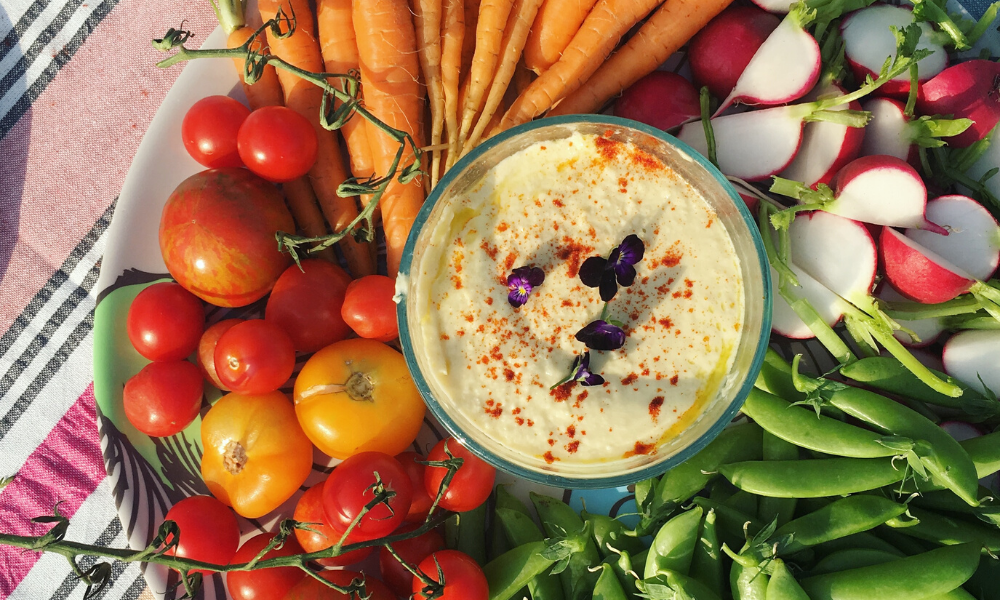 I make this dip for every gathering I host. And every time — EVERY time— people ask me to share the recipe for them. It's that good.
I'm always happy to oblige, though I feel like its simplicity betrays me a little bit. Like, when I make something this delicious it should be crazy complicated or at least totally ingenious. Because Stacie is a professional cook. But instead, this recipe is as easy as easy gets, with just five ingredients (including salt!).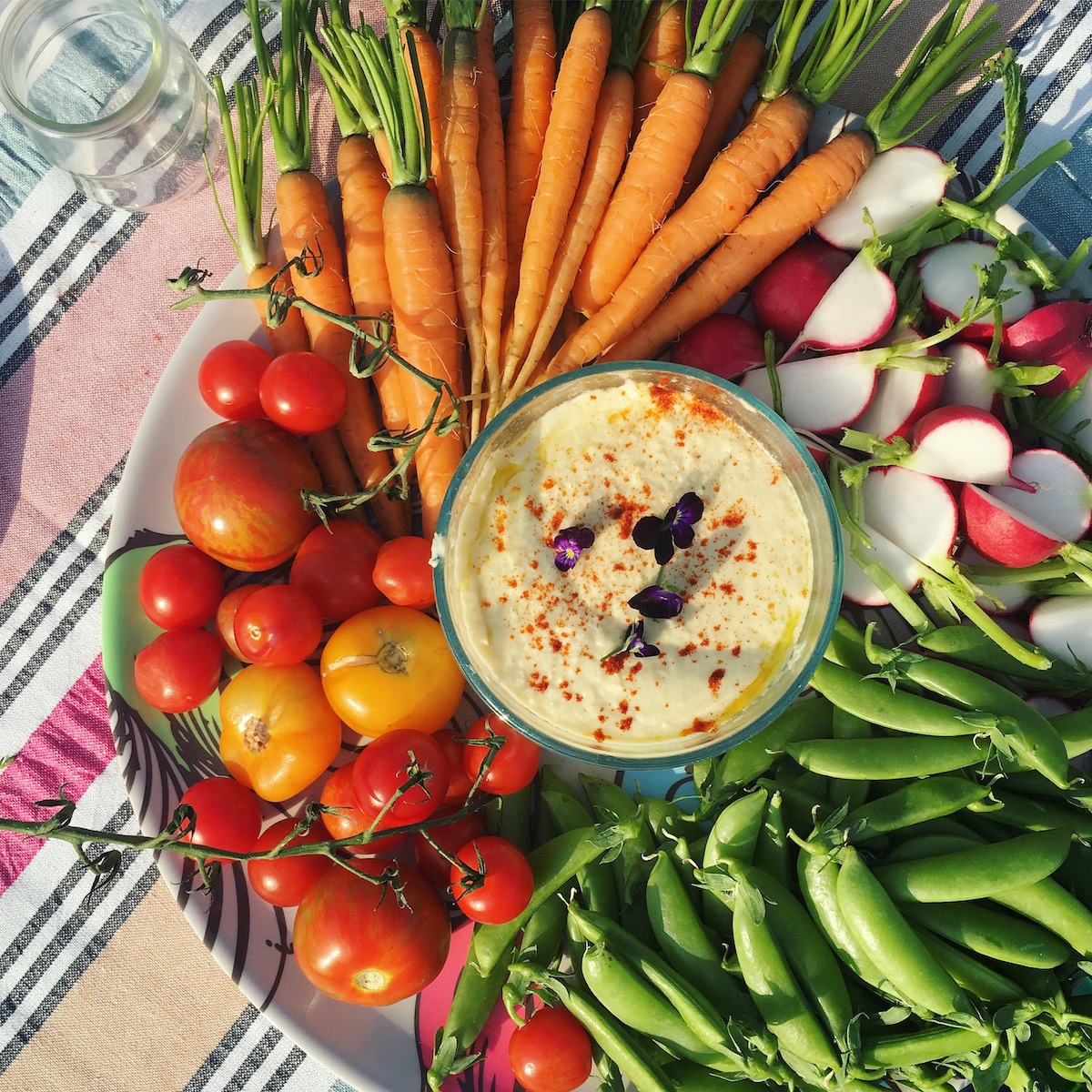 If you've never had  hearts of palm, they are the edible inner part of the stem of a cabbage palm tree. They are easy to find in the supermarket in either a can or a jar and taste quite a bit like canned artichokes. They usually cost the same too.
This dip is made almost exactly like hummus, but yields a lighter, tangier dip that's super refreshing and a perfect balance to the cheese boards and rich foods usually found on party spreads, especially around the holidays.
Note:
This is easier and faster to make than hummus and my kids love it. When this dip isn't making me look good at a party, it's serving as an after-school snack.
Ingredients
1 (14-ounce) can or jar hearts of palm, roughly cut into 1- to 2-inch pieces if not already cut
2 tablespoons freshly squeezed lemon juice (from about 1 juicy lemon)
1 teaspoon roughly chopped garlic (from about 1 clove)
1/8 teaspoon salt, plus more to taste
1/4 cup plus 2 tablespoons olive oil
1
Place the hearts of palm, lemon juice, garlic and salt in the bowl of a food processor and whiz on high speed for 10 to 20 seconds.
2
Stop the food processor, scrape down the sides, and turn on again, this time adding the oil in a slow, steady stream. Keep the machine running until the dip is smooth and creamy. Taste and season with more salt, if desired; pulse two to three times to blend well. Transfer the dip to a bowl and serve immediately or store in a sealed container in the refrigerator for 5 to 7 days.